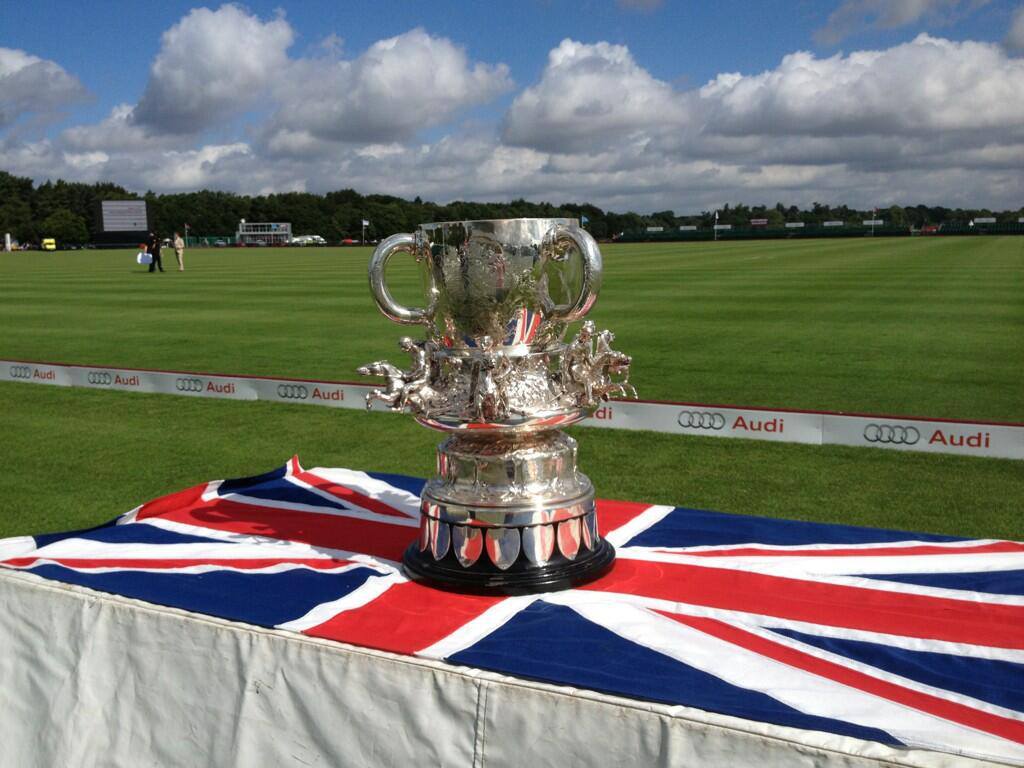 Call 911 - this 140-year rivalry played out at Guards Polo Club in Windsor Great Park was a heart-stopper!

The world's oldest polo trophy, the Westchester Cup, is the prize to be won by the victors in an ancient rivalry between teams representing England and America. It began its life in 1876 as the International Polo Cup, renamed the Westchester Cup in 1886. From 1902 until 1997 America dominated this contest, but England took the Cup back in 1997 and again in 2009, the last two times the Cup was challenged.

England extended its string of triumphs in this year's high-goal Cup in a dramatic overtime chukka following six chukkas of powerful speed, amazing agility, text-book technical skill and finesse, tap-ins, disappointments, relief, and elation ending in a 11-11 draw. After a try by Polito Pieres, it took John Paul Clarkin to tap in the game winning goal.

The USA team (Marc Ganzi, Poito Pieres, Nic Roldan, and Mike Azzaro) played with strength and especially throughout the third chukka goal-fest hopes and expectations were riding very high, but England's team (James Beim, Mark Tomlinson, John Paul Clarkin, and Luc Tomlinson) had several advantages, including what seemed to be a disciplined game plan, playing to best skills, and the Luc/Mark Machine.

I think there may have also been some unfair 'home court advantage' employed to crush USA morale. Did the Regimental marching band actually play "And the Monkey Tied His Tail Around the Flagpole" instead of the American national anthem – or am I mistaken?

--End--