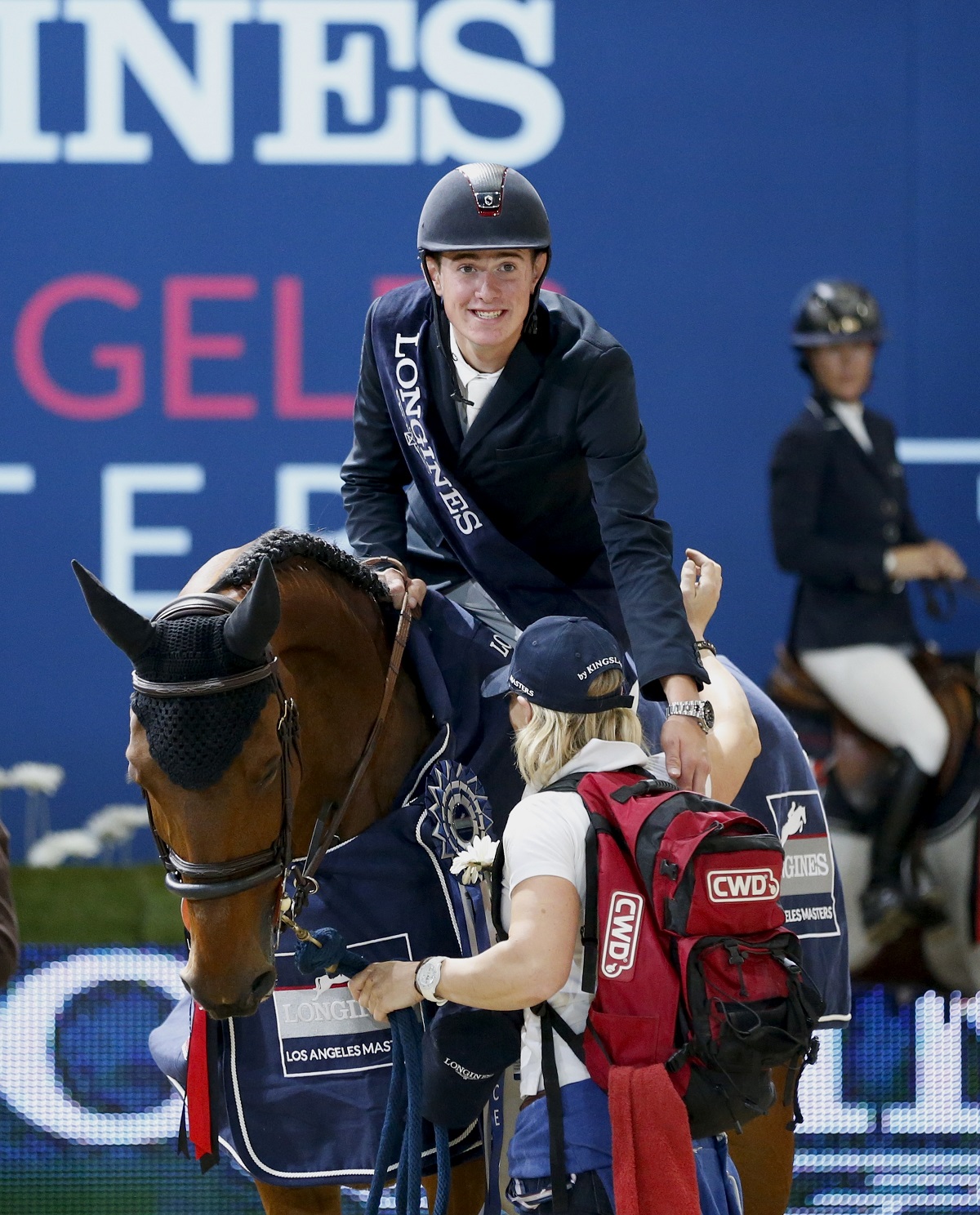 Via WoSJ
Belgium's Jos Verlooy took the win and the top prize of 156 750 USD in Sunday's Longines Grand Prix at the Longines Los Angeles Masters.
This was the first five star Grand Prix win in the 18 year old rider's career, who partnered up with the 11 year old gelding Domino (Thunder van de Zuuthoeve x Azur Depaulstra) – a horse Jos also competed at last year's European Championships in Herning and at this year's Alltech FEI World Equestrian Games in Normandy.
"It's been a great day for me," said an emotional Jos after his win.
Only three riders went clear in the six horse jump-off. Fastest of them all was Verlooy, who had 0.87 seconds down to runner-up Steve Guerdat – who rode the Kannan-daughter Albfuehren's Paille in their fourth big Grand Prix together since the Swiss rider got the mare earlier this summer.
Third place went to in-form Georgina Bloomberg on Juvina (Cassini I x Grannus), that came to Los Angeles fresh from their Grand Prix win in New York last weekend. Kevin Staut ended fourth with one rail down in the jump-off on Estoy Aqui de Muze HDC (Malito De Reves x Kashmir van Schuttershof), while Lauren Hough was fifth on Reconnaissance (Camaro M x Irco Mena) also with a pole down.
A happy Jos Verlooy following his Grand Prix win in Los Angeles. Photo (c) Tiffany Van Halle.
--Ends--