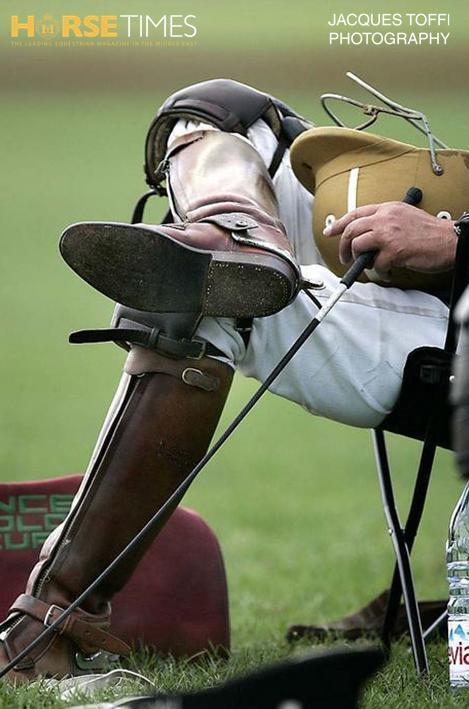 THE SEMI-FINAL TEAMS HAVE BATTLED TO THE FORE:
La Dolphina vs La Aguada in League A and Ellerstina vs Alegria in League B
This coming weekend will test the skills of the world's greatest polo players, producing the two teams who will face off in the final of the Argentine Open. If you have been following us you know that the Argentine high goal season includes the Argentine Triple Crown: the Tortugas Open, the Hurlingham Open and the Argentine Open, and the most prestigious and valuable tournament of these is the Argentine Open being played right now at Palermo, the "Cathedral of Polo".
In League A La Dolphina (Adolfo Cambiaso, Pelon Stirling, Pablo Mac Donough, and Juan Martin Nero) and La Aguada (Facundo Sola, Guillermo Caset Jr, Miguel Novillo Astrada, and Ignacio Novillo Astrada) will fight mano-a-mano on November 29th, while League B's contest between Alegria (Pablo Pieres, Hilario Ulloa, Lucas Monteverde, and Alfredo Capella) and Ellerstina (Facundo Pieres, Gonzalo Pieres Jr., Mariano Augerre, and Nicolas Pieres) will be staged on Sunday November 30th. The winner of these campaigns will face each other in the Final on December 6th.
The Final will be livestreamed on pololine.tv on Saturday December 6th.
The scores thus far:
FIXTURE QUALIFICATION:
Sat. November 15 - 2pm(1) - La Dolfina 17 vs. Miramar 6
Sat. November 15 – 4:30pm(2) - La Aguada 12 vs. Magual 10
Sun. November 16 - 2pm(3) – Ellerstina 16 vs. Chapaleufú 12
Sun. November 16 – 4:30pm(4) – Alegría 12 vs. LA Las Monjitas 11
Mon. November 24 - 2pm - La Aguada 18 vs. Miramar 7
Mon. November 24 – 4:30pm - La Dolfina 15 vs. Magual 3
Sun. November 23 - 2pm - Alegria 18 vs. Chapaleufu 15
Sun. November 23 – 4:30pm – Ellerstina 16 vs. La Aguada Las Monjitas 12
Sat. November 29 - 2pm - Miramar vs. Magual
Sat. November 29 – 4:30pm - La Dolfina vs. La Aguada
Sun. November 30 - 2pm – Chapaleufu vs. La Aguada Las Monjitas
Sun. November 30 – 4:30pm – Ellerstina vs. Alegria
FINAL:
Sat. December 6 - 1st League A vs. 1st League B
--Ends--