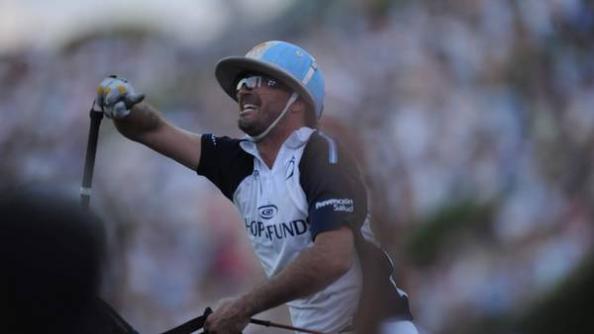 La Dolfina (Adolfo Cambiaso, Pelon Stirling, Pablo MacDonough and Juan Martin Nero) racked up their second consecutive sweep of the Argentine high-goal season in the afternoon of Saturday December 6th by defeating Ellerstina (Facundo Pieres, Gonzalito Pieres, Nico Pieres and Nachi du Plessis) 14-12 in the Final of the 2014 Argentine Open Championship.
Recording their twenty-fourth consecutive high-goal win over the last two years, La Dolfina bowled over the competition in the Tortugas Open, the Hurlingham Open and the Argentine Open, equalling the back-to-back Triple Crown wins won by the legendary Juan Carlos Harriott and his 40-goal Coronel Suarez team in 1974 and 1975.
The win was the fourteenth (tenth consecutive) final in 15 years for Cambiaso, with the win, equalling North Santa Fe and El Trébol in third place for most winning Palermo Open teams, with eight titles. Only Colonel Suárez (25 titles) and Hurlingham (15) have more.
---- Commentary by Alex Webbe
--Ends--