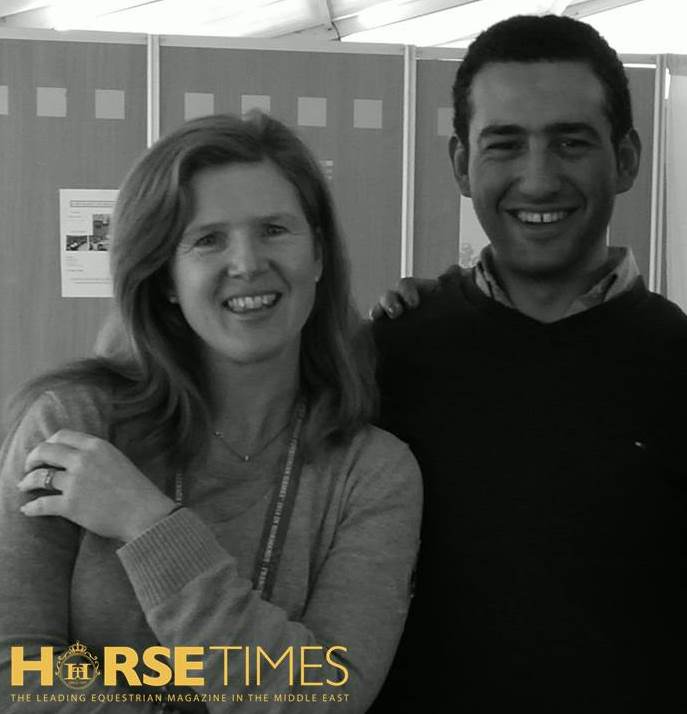 SAM, JOANNE AND SUMAS ZORRO IN SPRUCE MEADOWS
By Joanne Sloan-Allen
I have had Sumas zorro since she was a foal, I bought her from her breeder when she was four months old at an auction. She was bred in Ireland by Suma stud and her great grandmother was a 138cm pony! She is extremely clever and has been amazing all her life, rising up through the levels very easily.
Sam started riding her four years ago when she was seven and the two of them have achieved many successes together having now won classes right up to five star and competing against the best in the world at the world equestrian games last year to finish the best of the Egyptian team in 52nd place - a fantastic achievement for their first championship.
Since then, this year she helped the Egyptian team to third place in the furusiyya nations cup in Abu Dhabi, jumping one of very few clear rounds in the team competition.
Then a few weeks ago she won a CSI 2* Grand Prix in Balmoral, before heading to spruce meadows where she has now had two super results in five star classes, with yesterday's 7 th place in the 160m 210000 dollar Grand Prix ending a super two weeks.
The horses now have a free weekend before three more weeks at spruce meadows, with the 400000 dollars queen Elisabeth cup, Sam is hoping to do even better than last year when he was fourth in this class with wkd pepper pot.
--Ends--