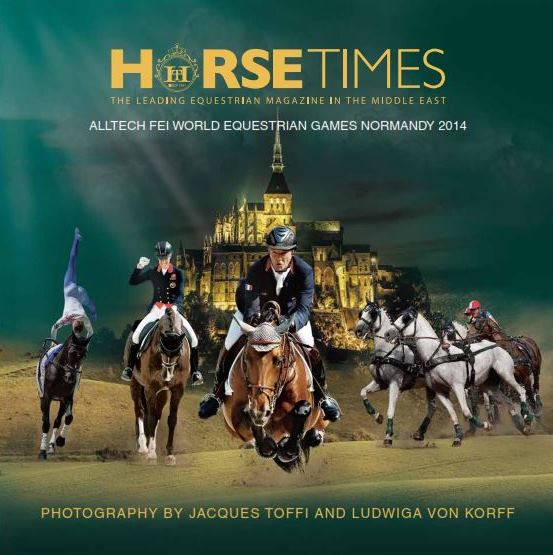 A sport, an art, a lifestyle...
HORSE TIMES Magazine has been home to a growing collection of stories, articles, advice, art and remarkable personal interviews for the horse rider and the horse lover for the past eighteen years. As a hub for the equine world in all of its disciplines, it celebrates worldwide and regional events. HORSE TIMES is ever-present to document moments of victory as well as to highlight the lifelong journeys of the athletes. These past eighteen years of publication, filled as they are with memories, are a prelude to our task of witnessing and documenting major events today and in the future, creating new memories to cherish.
HORSE TIMES special edition of the Alltech FEI World Equestrian Games Normandy 2014 takes this next step. Bringing you close to the action in the midst of intense and heated international competitions, not only does HORSE TIMES present coverage of jumping, dressage, eventing endurance, and vaulting, but it also captures moments of elation and success, stress and anguish, and some frighteningly precarious situations through the impressive lenses of our professional equestrian photographers Jacques Toffi and Ludwiga Von Korff. This book will take you on a breathtaking journey alongside the Normandy 2014 athletes as they jump, piaffe, and gallop their way to medals and into the history books. HORSE TIMES is honoured to present this special edition of the Alltech FEI World Equestrian Games Normandy 2014 and we hope that it leaves you with some images to remember.
To grab a copy of the book email us on: info@horsetimesegypt.com
--Ends--