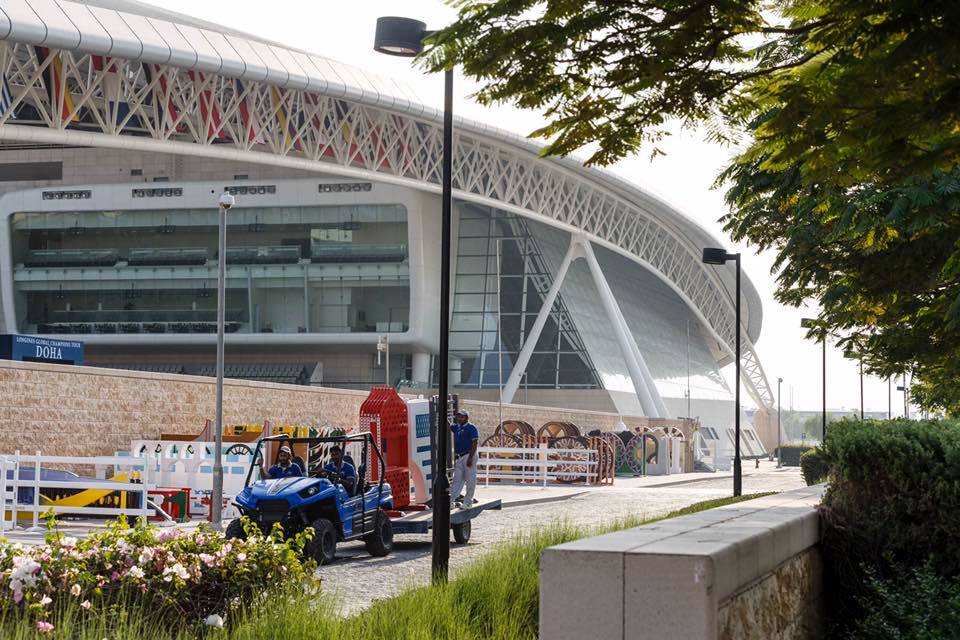 The fifth edition of CHI AL SHAQAB concluded with the world's top dressage and jumping riders competing in three Grand Prix events. The full day of action brought to a close the most international CHI AL SHAQAB to date, with 153 riders and 224 horses representing more than 30 countries.
The morning's competition opened with the 5* dressage Grand Prix Special. The 3* jumping accumulation event followed, with the final para-dressage competition taking place soon after. In the afternoon, both 3* and 5* jumping continued, and the 5* dressage Grand Prix freestyle brought the dressage events to a close. The evening, and with it CHI AL SHAQAB, concluded with the marquee event, the 5* jumping Grand Prix.
Khalifa Al Attiya, President of CHI AL SHAQAB and Executive Director of AL SHAQAB, said: "This year's CHI AL SHAQAB was the best yet, with both the riders and their horses living up to their world-class status. All disciplines at CHI AL SHAQAB have provided excellent competition, which is befitting an event that has attracted the world's top riders for five years. CHI AL SHAQAB is an important event for the local community as well, and we were pleased to see so many families enjoying the Festival Area. This year's CHI AL SHAQAB has truly had something for everyone. Qatar has a strong equestrian heritage, and we are proud to help preserve that important part of our culture through CHI AL SHAQAB.
"Thanks to the dedication and guidance of His Excellency Sheikh Joann Bin Hamad Al Thani, Chairman of the Organising Committee of CHI AL SHAQAB 2017, the event has become a flagship international equestrian event," said Alistair Routledge, President and General Manager of ExxonMobil Qatar.
"I want to extend my appreciation to the wonderful, hard-working team headed by Mr. Khalifa Al-Attiyah, responsible for organizing CHI AL SHAQAB. This year's event was a stellar one, a great experience for both the competitors and spectators. We are pleased to have supported this outstanding event since its inception five years ago," he added.
"This year's CHI AL SHAQAB exceeded all expectations with remarkable sportsmanship on display all three days. In just five years, CHI AL SHAQAB has established itself as one of the premier international equestrian events, and these three days of competition, featuring the world's top riders, shows why," said Omar Al Mannai, Event Director, CHI AL SHAQAB.
ExxonMobil was the gold sponsor of CHI AL SHAQAB 2017, and Woqod was the silver sponsor. Qatar Airways, St. Regis Hotel, Aspetar and Nasser Bin Khaled were also partners with AL SHAQAB for the event.
--Ends--