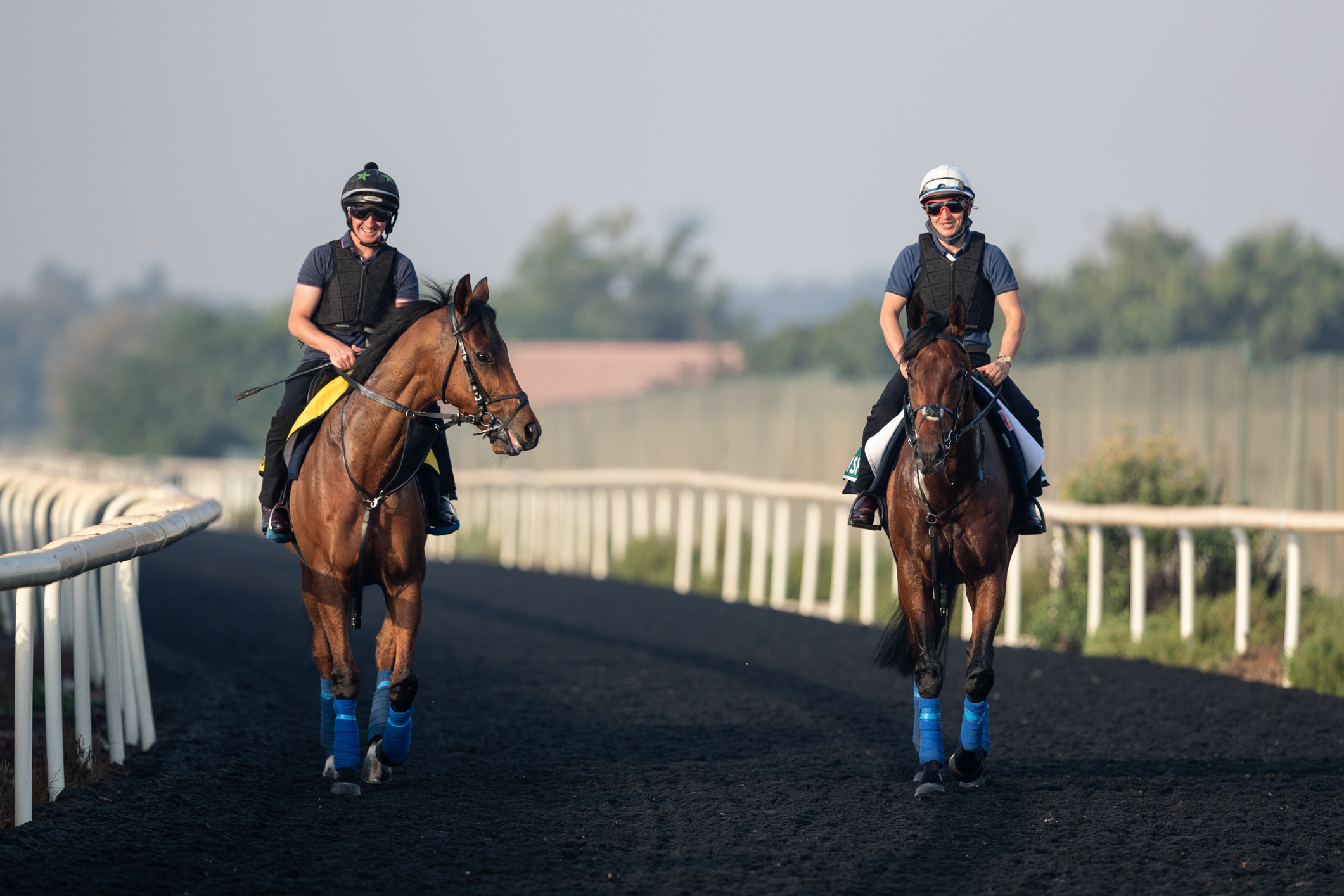 HORSE TIMES GIVES YOU A SNEAK PEAK FROM MEYDAN RACECOURSE AHEAD OF DUBAI WORLD CUP 2021
All eyes are now directed towards Dubai that is hosting the 25th edition of the spectacular Dubai World Cup. Always scheduled on the final Saturday of March, this coming Saturday the 27th will witness nine races of intense competition.
Due to covid-19; this year's version will not be receiving an audience and attendance will be limited to jockeys, horse owners, connections and media with all the adequate precautions taken.
Preparations have started here in Dubai for the big day, you can see World Cup billboards all around the city starting from the airport up until the renown Meydan racecourse where the jockeys train with their horses and trainers everyday early in the morning.
The draw for the nine races took place yesterday - Wednesday- with varying reactions to the results. Ajuste Fiscal (URU) - (Stall 13) - Trainer Antonio Cintra said
"It is not great but for a horse who runs from off the pace he will be OK."
Whereas "Gifts of Gold "(IRE) Trainer Saeed bin Suroor said about getting stall 14,
"He can jump well from the stalls; we'll make the best of what we've got. The horse is doing well though; I'm happy with the way he's training since he came back from Saudi. I'm looking forward to seeing him run well.
and Military Law (GB) - (5) - Trainer Musabbeh Al Mheiri said
"I am very happy with the draw. This is perfect and I just couldn't have asked for a better position for him to start. If he jumps out well and Antonio Fresu can get him into a good position just off the pace then we have every reason to believe he will be in a good position to contest the finish. He will work for the last time on Thursday and we will have him ready for race day"
Horse Times magazine is going to give a minute by minute update on its Facebook page and website on the raceday.