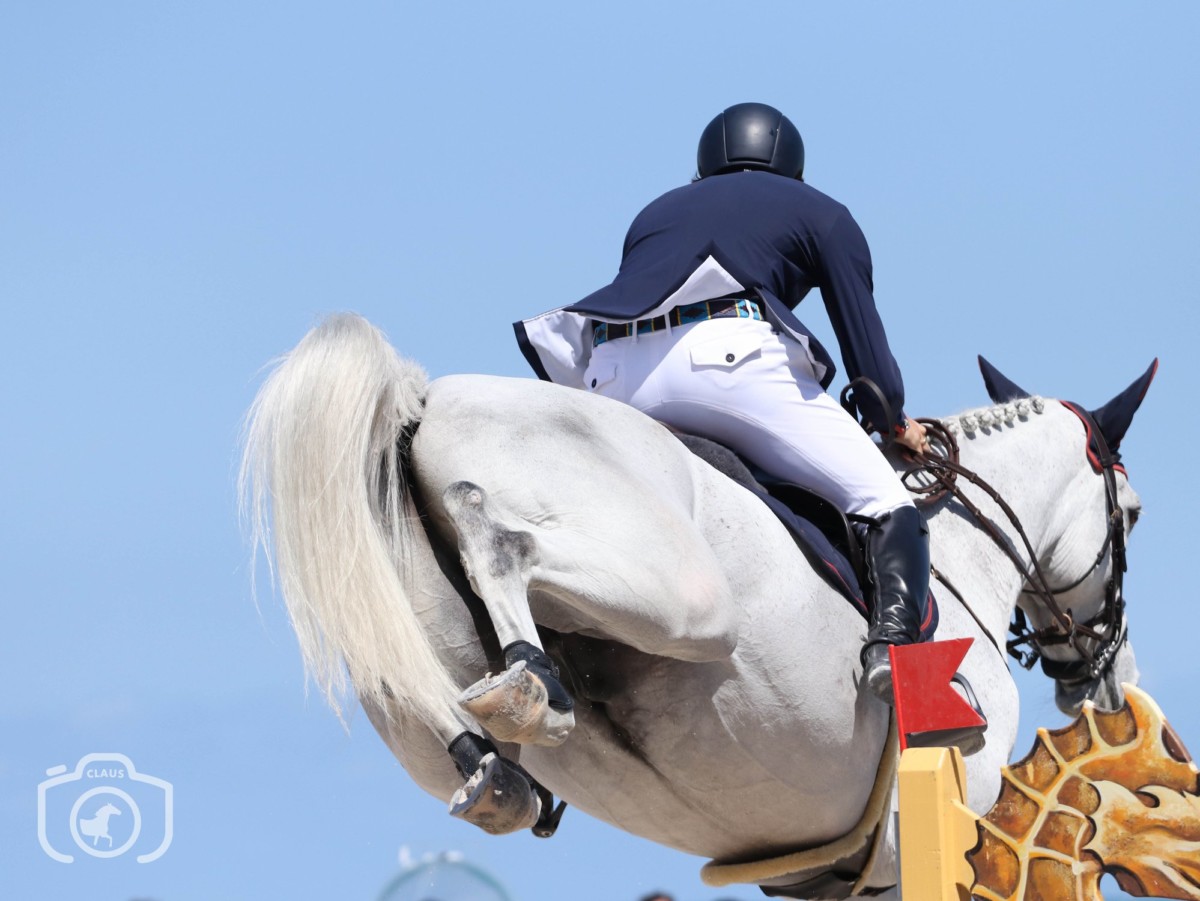 Hannah Selleck takes the win in CSI2* 1.45m Grand Prix in Miami
In Miami a new competition day went of to a great start. In the CSI2* 1.45m Grand Prix the two star riders were challenged to fight for victory in the seperate jump-off where only two combinations managed to score a double clear round. Ultimately it was Hannah Selleck who managed to keep the rails up and claim victory in this GP.
Hannah Selleck could count on the eleven year old gelding Billy de Beaufour (by Allegreto) to set the winning time of 36,13 seconds. Claire Schreder and Toy Boy followed in second place with another double clear round in a time of 37,17 seconds. Caroline Mawhinney rode in the saddle of the mare Stella Levista (by Satisfaction FRH) to third place in 34,40 seconds but with one rail down.
Places four and five were for Mimi Gochman (Celina BH) and Coco Fath (Exotik Sitte).
Alexa Elle Lignelly on top of 2* 1.30m class
Alexa Elle Lignelly and Billy Kiara (by Billy Mexico) claimed the head prize in the CSI2* 1.30m class. Hannah Selleck also scored a second place in this class in the saddle of Rumpleteazer DF (by Flexible). For Mexico, Nicole Velazco Magana and Daddy's Destiny (by Comme il Faut 5) flew to third place.
Lauren Little unstoppable in 1* 1.15m class
Lauren Little and Isabelle (by Ustinov) scored the gold in the CSI1* 1.15m class. Hailey Guidry and Colina SN followed in second place. Mia Green and Levisto Alpha Z (by Leandro) completed the top three placings.