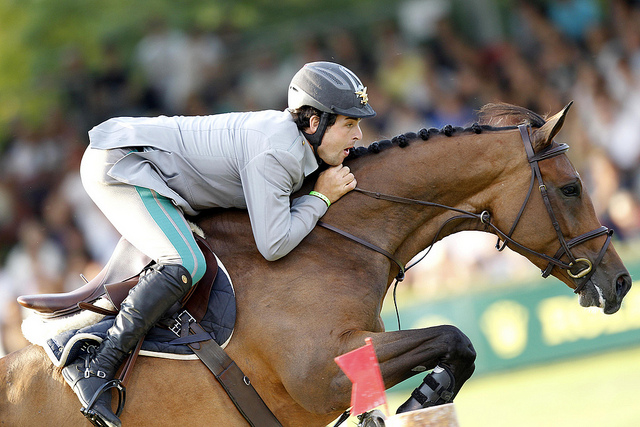 CSI5* RIYADH – Day 1 Wednesday - April 10, 2013

King Abdullah Show Jumping Festival wrapped up its first day of international competitions at Nofa resort in Riyadh, with an exciting victory in its first class for Italy's Emanuele Gaudiano followed by Michel Hecart representing France in second, and representing the Kingdom of Saudi Arabia in third place was HH Prince Faisal Al Shalan.

Second class winners were: Kamal Bahamdan also representing the Kingdom in first place, in second again came Emanuele Gaudiano and also for Saudi, Bader Mohammed came in third.

Full results via the link: http://tinyurl.com/bo25d3l

For the start lists from Day 2, Thursday - April 11, 2013, see PDF.

We will keep you updated with more results.