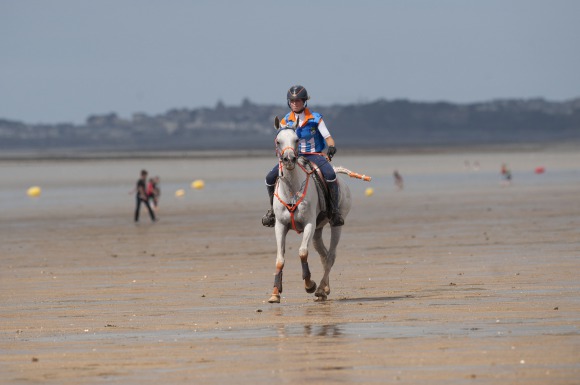 The Best Condition Award was given to Laiza de Jalima, Marijke Visser's mare.
The horse and rider finished second in the individual Endurance competition at the Alltech FEI World Equestrian Games™ 2014 in Normandy.
"She's a little mare, a tiny one in fact, but absolutely a joy to ride, very courageous and capable of big results", the Dutch rider said after the awards ceremony, which was held in front of a jammed-packed D'Ornano Stadium.
Born in France to owner Jean-Claude Guillaume, a few kilometers from Monaco, the mare, sired by Ismael d'Aubanel, was sent to the United Arab Emirates just before turning seven years old.
Her preparation for the Games, however, took place in Belgium.
© Sindy Thomas
--Ends--