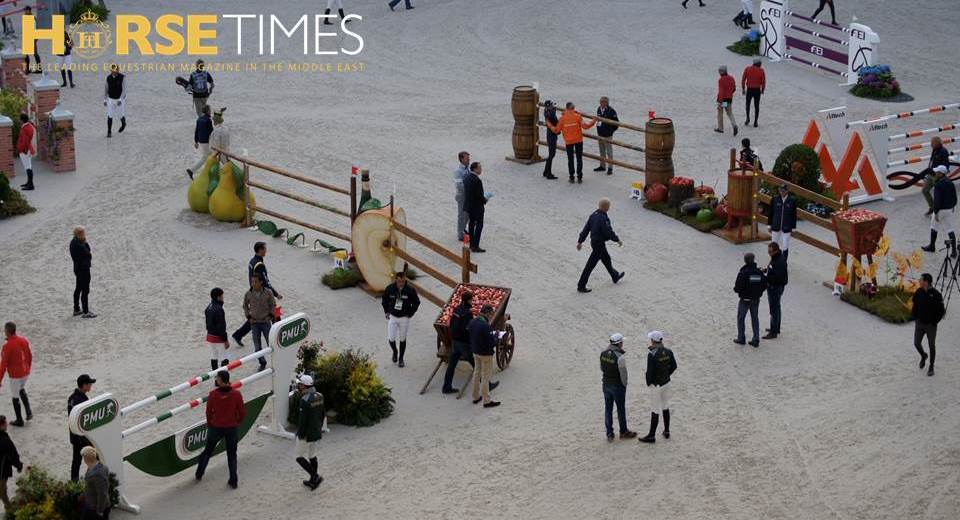 By Khaled Assem
Day 1 Summary: Speed Competition
A reflection of the first day of show jumping at the Alltech FEI World Equestrian Games reveals overwhelming optimism for what's to follow. The COURSE today was quite inviting yet it tested the ability of riders and horses to fulfil their requirements against the clock - where early at the course some of the related distances needed a lot of accuracy and commitment to the plan otherwise poles didn't stay up and the rider's concentration accordingly decreased. There were a few mishaps as usual but nothing that jeopardised the safety of horse and rider. The winners of today have truly given an outstanding performance by all means. They rode with amazing consistency in rhythm and flawless turns that always put their horses at a sweet take-off point. Today was a test for ridability and nerves.
Needless to say that the best horses in show jumping were competing in D'Ornano Stadium, as well some of the best riders in the world; the test was for the combination of horse and rider. Everyone qualified to be here yet as they say, "the pair and the luck of the day determine the results".
The fences were designed to represent the different regions within Normandy and the footing was outstanding giving the horses a great feel and reason to jump.
The day ended with a meeting for the Chef d'Equipes of the participating nations and a draw was created for tomorrow after which the entries of the riders of every team were handed in.
Attending this meeting was pretty interesting as the teams along with their Chef d'Equipes decided their strategy for tomorrow, whether they should start with their least consistent rider and keep one of the stronger ones at the end, or to start with the more consistent one to give a boost of confidence to the others. Whichever choice that was, it was very remarkable to see how some teams dealt with those decisions.
See Team Results
Competitions kick off tomorrow at 9:10 am.
Photos: Course walk, and some of the mishaps.
--Ends--