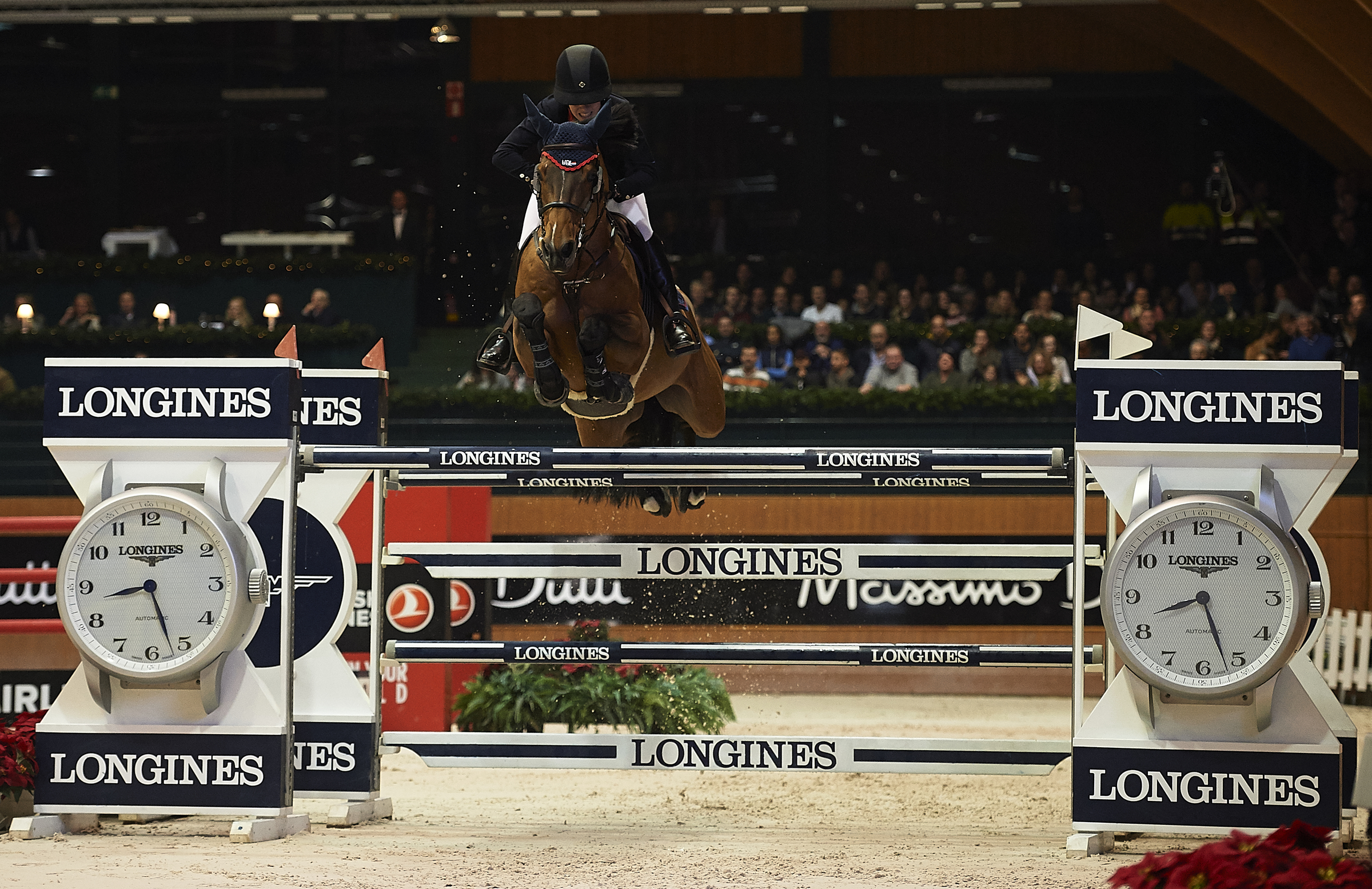 Via: Oxer Sport
A Coruña, December 12th, 2015 - In a vibrant second round and with the Casas Novas grounds completely full, the rider Lisa Nooren exhibited his skills riding VDL Groep Sabech d' Ha and winning Longines Grand Prix.
The 18 years old Dutch, daughter of the coach of the Spanish Junior team, has a long record book wiining in 2013 the individual and team bronze medal in the Juniors European Championship in Vejer de la Frontera and individual gold at Comporta in 2011; also, she did not hide the emotion to achieve her first victory in a Grand Prix 5 *.
The expectation was high in the stands and in more than sixty countries in which were broadcast the Grand Prix live on Eurosport. The course, designed by Santiago Varela with maximum difficulty, predicted a test full of emotion and alternatives. In the first round just eight riders of 45 complete the course with no penalties. A huge proportion of the participants were very close, finishing with four points.
The second round promised excitement until the last moment with several alternatives for the lead. Finally, only four pairs finished in less than 50 seconds without making any penalty.
The German rider Hans-Dieter Dreher was a few tenths from victory with a time of 48.77 seconds with Embassy II. Third was Belgian Olivier Philippaerts riding H & M Challenge V. Begijnakker, stopping the clock in 49.24 seconds.
The members of the Spanish team were not very lucky. Armando Trapote and Julio Arias were very close to the second round, finishing both with a knockdown. Trapote received from the hands of Ricardo Arroyo Tyco Trophy for being the best classified Spanish at the Grand Prix.
SCHEDULE FOR TOMORROW
Tomorrow the competition will start at 10.30 AM with the Eroski Center Trophy. Then, at 12:15 PM Prosegur Trophy will take place followed at 14:30 PM by Tyco Grand Prix and 17:15 PM Caixabank Trophy.
END