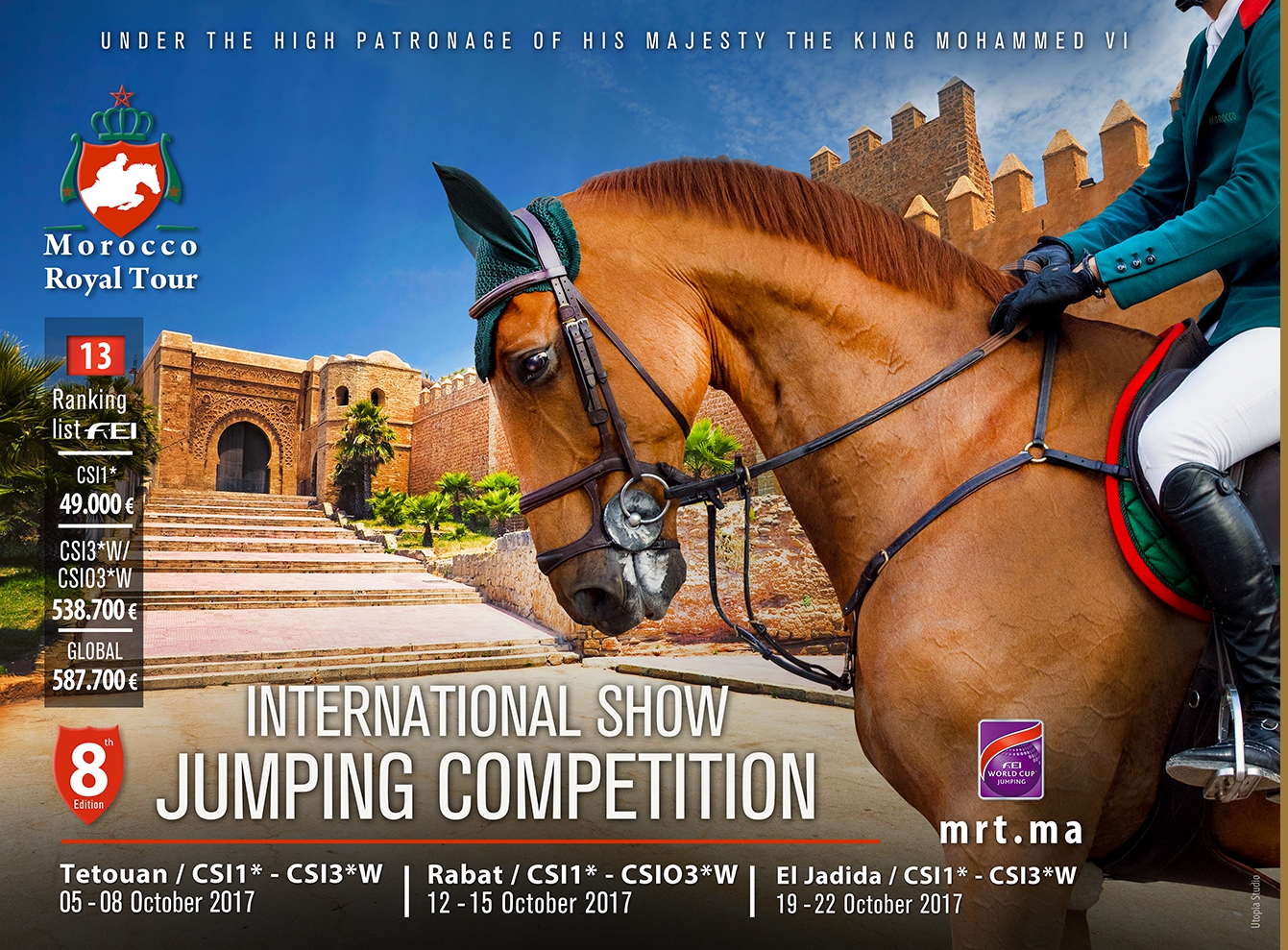 The Morocco Royal Tour will participate in the Jumping International of Chantilly 2017
The Morocco Royal Tour has announced its official participation to the Jumping International of Chantilly, taking place in France next July 13th to 16th 2017. Since its first edition in 2001, the Jumping International of Chantilly has been one of the must-go in the international showjumping circuit and a top spot of worldwide competition. Since 2010, it has been one of the major leg of the prestigious circuit of the Longines Global Champions Tour.
Located on an exceptional site, near the Great Stables of Chantilly which remains among the most famous in the world, world champions will gather this year to get points for the FEI Longines World Ranking. Best world ranked riders will gather in the Capital of the Horse for three days of intense competition.
A delegation of the Morocco Royal Tour will be on site to promote their event and provide information about its terms and conditions.
The Morocco Royal Tour has been created in 2010, following the high directives of His Majesty King Mohamed VI and chaired by The Prince Moulay Abdellah Alaoui. This equestrian show is organized over three successive week-end in the cities of Tétouan, Rabat and El Jadida.
Organized by La Garde Royale, the Royal Moroccan Federation for Equestrian Sports, and the Association du Salon Du Cheval D'El Jadida, the MRT offers a great program of competitions endowed by the FEI. This year, there will be a CSI3*-W of 27 classes, among which 13 will count for the FEI Longines Ranking List (particularly three CSI3*W Grand Prix qualifying for the World Cup), as long as a CSIO3*W Nations Cup organized for the second time in Rabat and endowed 538 700€. The MRT includes a CSI1* as well, with 18 classes and a prize money of 49 000€.