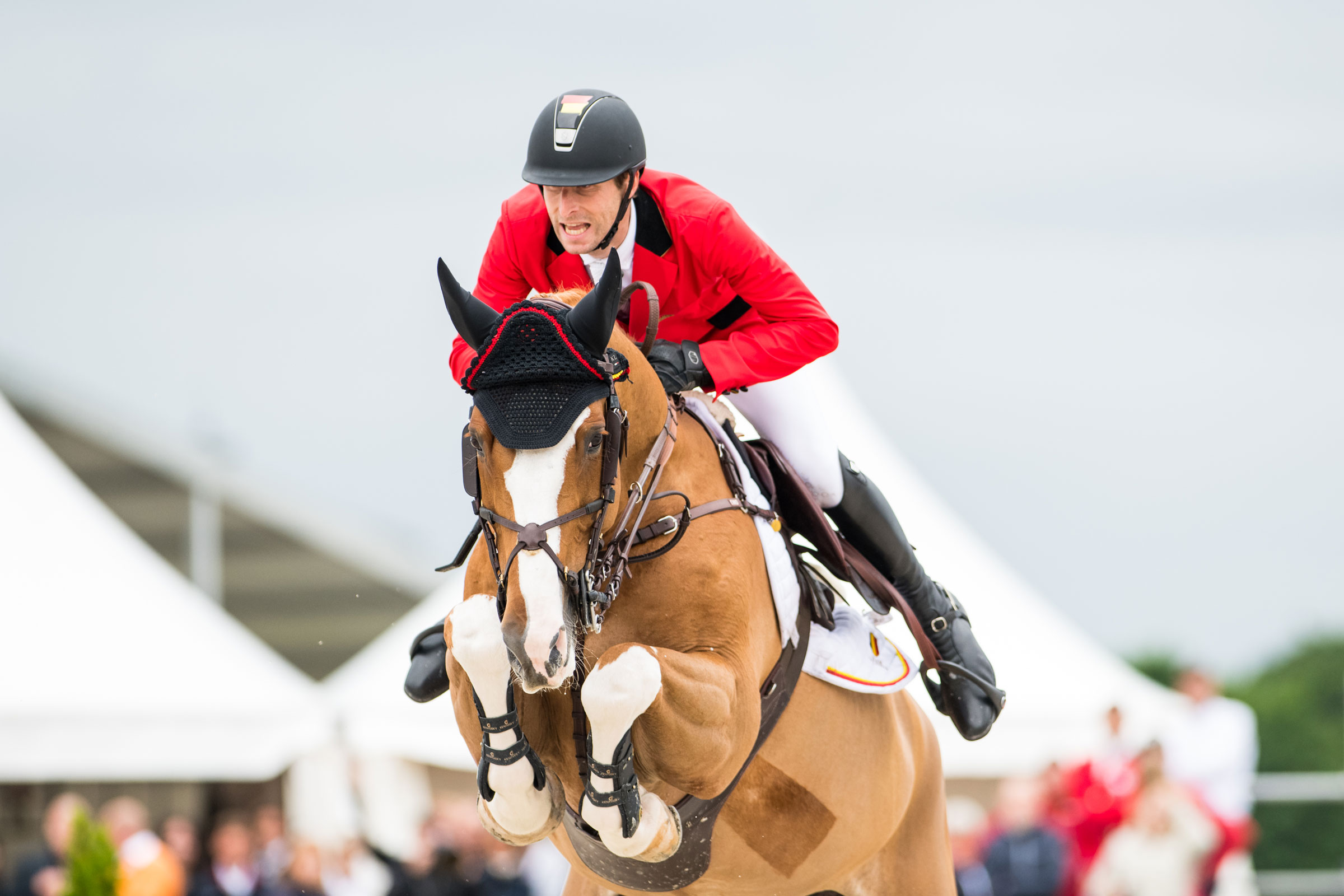 Pieter Devos and Apart inspired 2018 winners Belgium to a dramatic jump-off win in Sopot
Team Belgium won the Longines FEI Jumping Nations Cup™ competition at Sopot on Sunday, as star man Pieter Devos helped them to beat Team Ireland in a jump off to snatch the victory.

Both Ireland and Belgium finished two intense rounds of Jumping with only 4 penalty points apiece heading into the jump off. Behind Team Ireland in second place, the team from France took the bronze medal, finishing on 8 points.
Belgium, the defending champions, are showing they won't give up the title without a fight - and their win in Poland puts them in second place in Europe Division 1 with just four qualifiers remaining before the 2019 final in Barcelona.
At the interim break, the Netherlands was in the lead on 0 points, having three clear rounds, with Kevin Jochems' 4 points being the discard score. Ireland, France, and Belgium were close behind on 4 points each, followed by Germany, Poland, Brazil, and Austria, in that order.
When Irish rider Peter Moloney turned in a clear ride too, it set the day up for excitement, since with three clears in Round 2, the last Irish rider, Bertram Allen, didn't even need to jump.
The pressure was on Team Belgium and Team France to keep their penalty points down unless they wanted to hand a win to Ireland. With French rider Simon Delestre having to withdraw, the team from France had no discard score to buffer their second round.
Veteran French rider Roger Yves Bost held up his end of the challenge, going clear to the crowd's delight. His teammate Alexis Deroubaix was having a terrific ride until the very last fence, however. When a rail came down for 4 points, it left France on a total of 8 for the two rounds, putting them out of gold medal contention.
The Netherlands, who were the early leaders in the event, had a round of four 4s, leaving them on 12 points in the second half, with the top podium spot out of their reach as well.
Riding last for Belgium, Pieter Devos, always cool in the saddle, pulled off a clear round, meaning Belgium and Ireland would duke it out in a jump off for the win.
On an abbreviated jump off course with a time limit of 54 seconds, Ireland was represented by Paul O'Shea on Skara Glen's Machu Picchu. Heartbreakingly, they saw the first fence clatter to the ground.
Finishing on 4 points in 46.97 seconds, the combo opened the door for Peter Devos, a member of last year's championship Belgian team.
Words by Patricia Salem