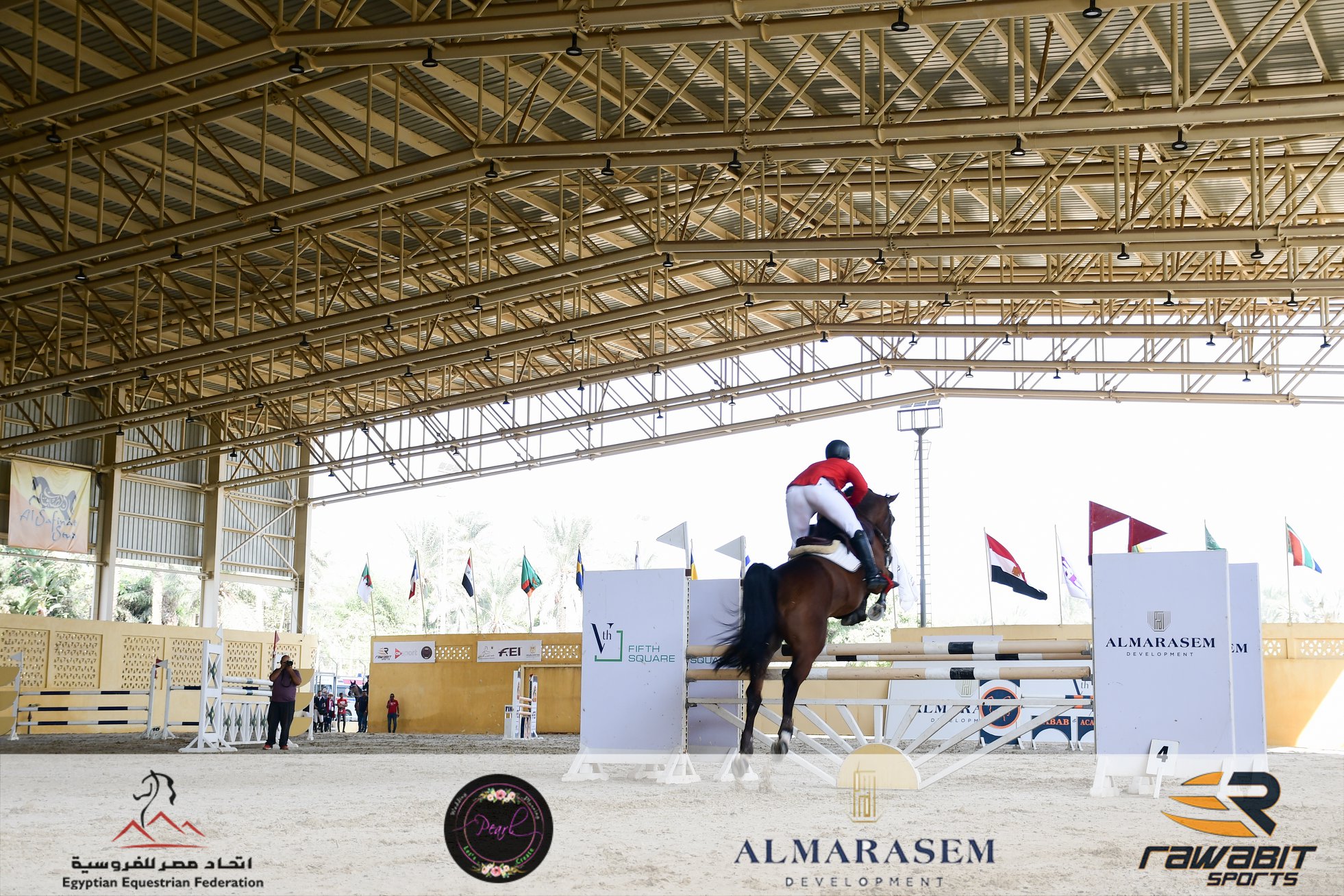 AHMED EL NAGGAR WINS EL- MARASEM WORLD CUP QUALIFIER
This weekend witnessed exciting showjumping competition here in Cairo's Rabab facility located in Sakkara under the supervision of the Egyptian Equestrian Federation lead by Engineer Hesham Hattab.
More than 160 national and international riders participated in the competition that started on Thursday the 7th until Saturday the 9th which was the Grand Prix.
After a fierce competition Ahmed El-Naggar won the 1.60m GP getting the Gold medal, followed by Mohamed Sadek in second place and Mohamed Taher Zeyada in third.
As for the smaller 1.30m class;Abdelrahman Essam won the first place, followed by Amin Ghabbour and in third Omar El-Essawy.
The next World Cup Qualifier will be held in the Kingdom of Saudi Arabia.