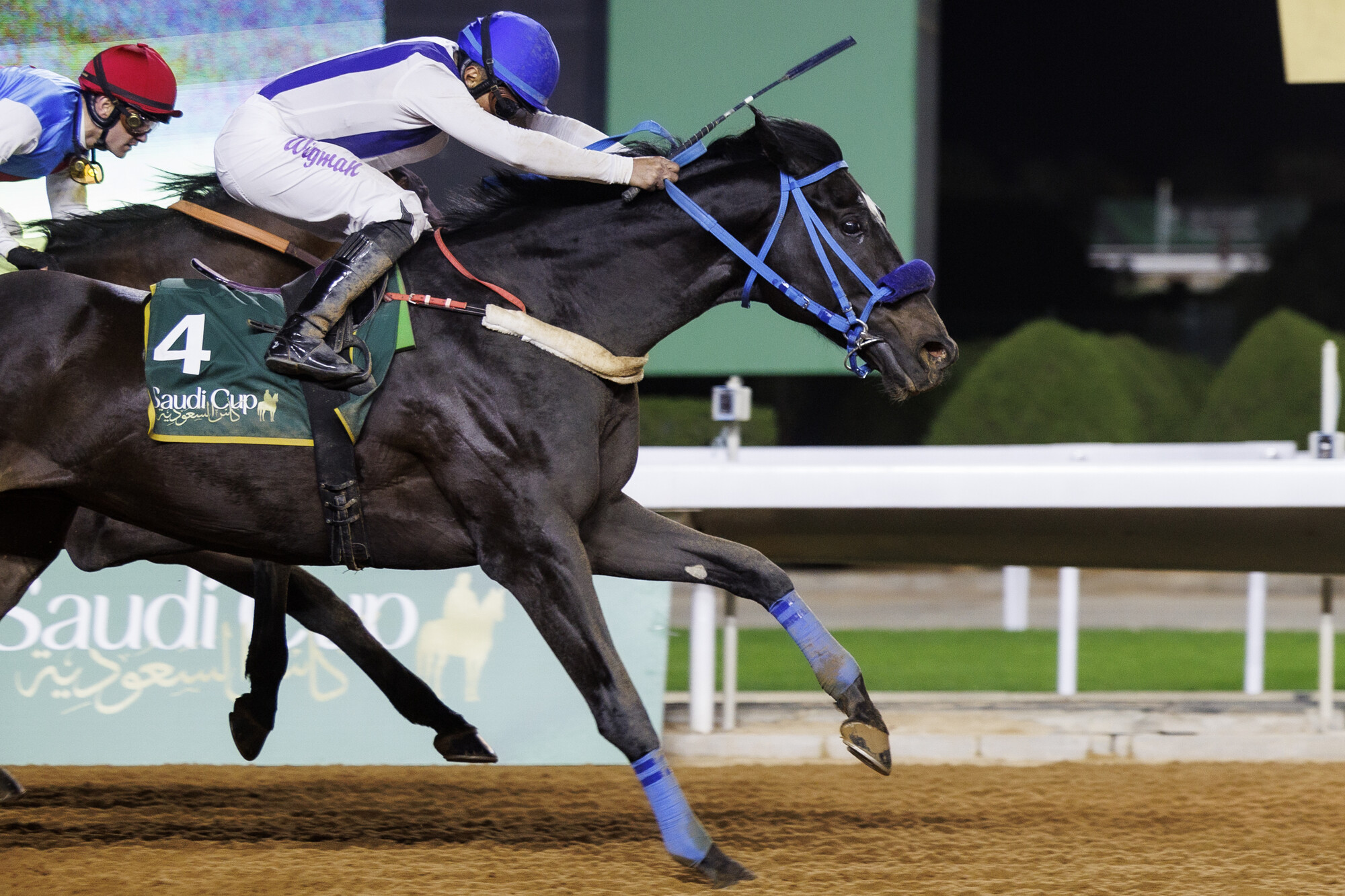 26 February 2022 - It was such a tremendous evening for the Saudi crowds here in King Abdulaziz Racecourse in Riyadh, after the unexpected extraordinary win of Emblem Road in the $20 million Saudi Cup race.
Panama's jockey "Wigberto Ramos" flew to the finish line riding Emblem Road towards the glory of the Saudi Cup title, defeating star horses like last year's winner Mishriff (IRE) and Kentucky Derby winner Mandaloun (USA).
Emblem road is a four-year-old American bred that only raced in Saudi Arabia, trained by Mitab Almulawah and owned by Prince Saud Bin-Salman Abdulaziz.
"Wow. To have a locally trained horse perform that way is very emotional. I'm very happy for the connections, and I'm happy for Saudi Arabia. I think Mishriff, a Saudi Arabian-owned horse [the 2021 The Saudi Cup winner], did amazing things to spread the love of horses. And to have a locally-trained horse win it [The Saudi Cup] is extremely special, and I'm really excited about what this means for the future of horse racing in Saudi Arabia."_ Prince Bandar Bin Khalid Al Faisal, Chairman of the Jockey Club of Saudi Arabia said