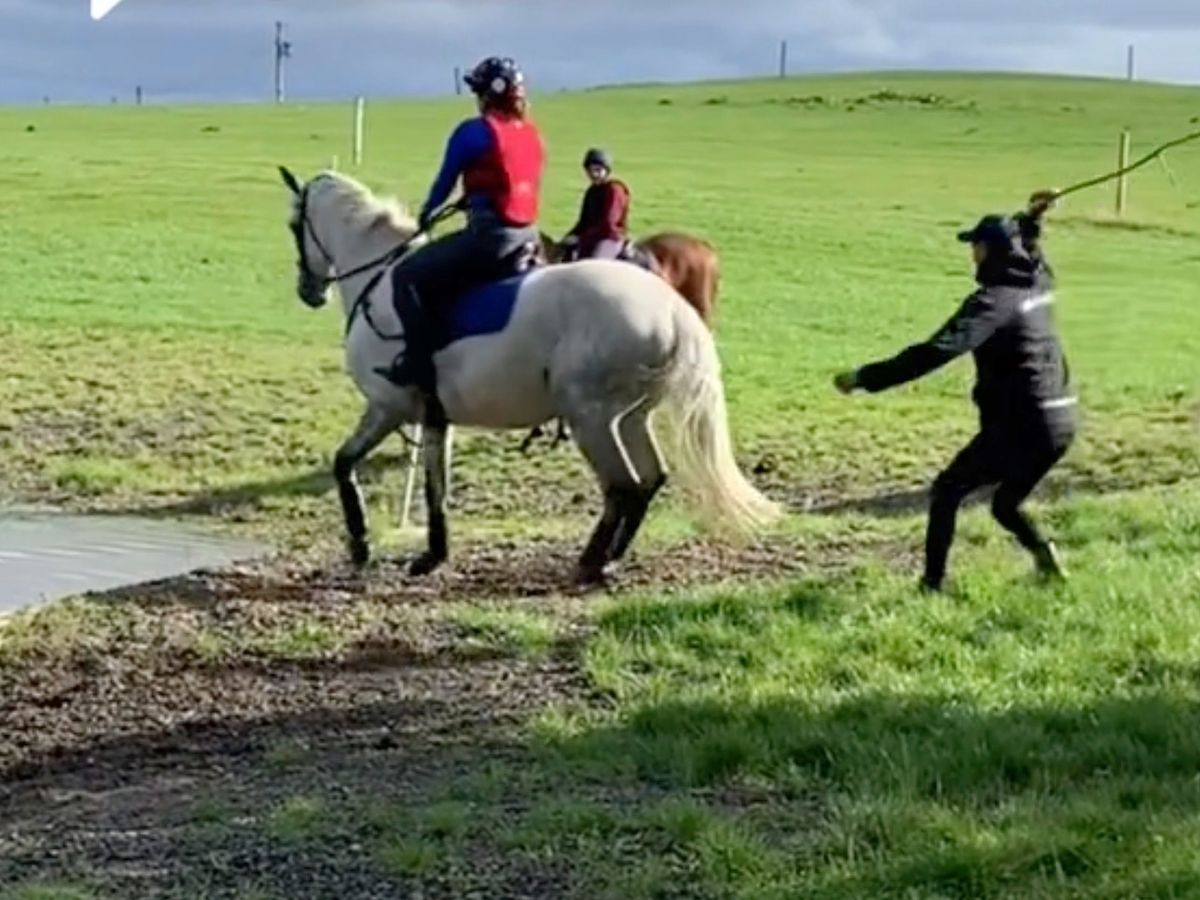 Sir Mark Todd Suspended by BHA After Whipping Horse With Branch
Olympian eventer Sir Mark Todd is facing a suspension on his training license from the British Horseracing Authority (BHA).
The suspension comes after Todd came under fire for a social media video that shows him hitting a horse with a branch. In a viral video, Todd hits the horse with a branch multiple times after the horse refuses to go across a water jump. The incident happened in 2020 at a training clinic that the five-time Olympic medalist was hosting.
With two Olympic gold medals under his belt, along with three bronze medals, Todd is a famous horse rider in the equestrian world. In addition to his career as an eventer, Todd is also a racehorse trainer.
The New Zealand native has long been respected for his many accomplishments, including winning the Rider of the 20th century by the International Federation for Equestrian Sports. In 2013, he even received his knighthood for his services to equestrian sport.
However, Todd's reputation is now in hot water after British eventer Chloe Terrell posted a video of Todd hitting her horse.
After initially posting the video to Tik Tok, Terrell posted a longer version of the incident on Instagram.
In the nearly two-long minute video, Terrell is schooling her horse under the guidance of Todd. At first, Todd uses the branch to make noise in order to encourage the horse to move forward. However, he then progresses to using the branch to repeatedly hit the horse after it balks at the water obstacle.