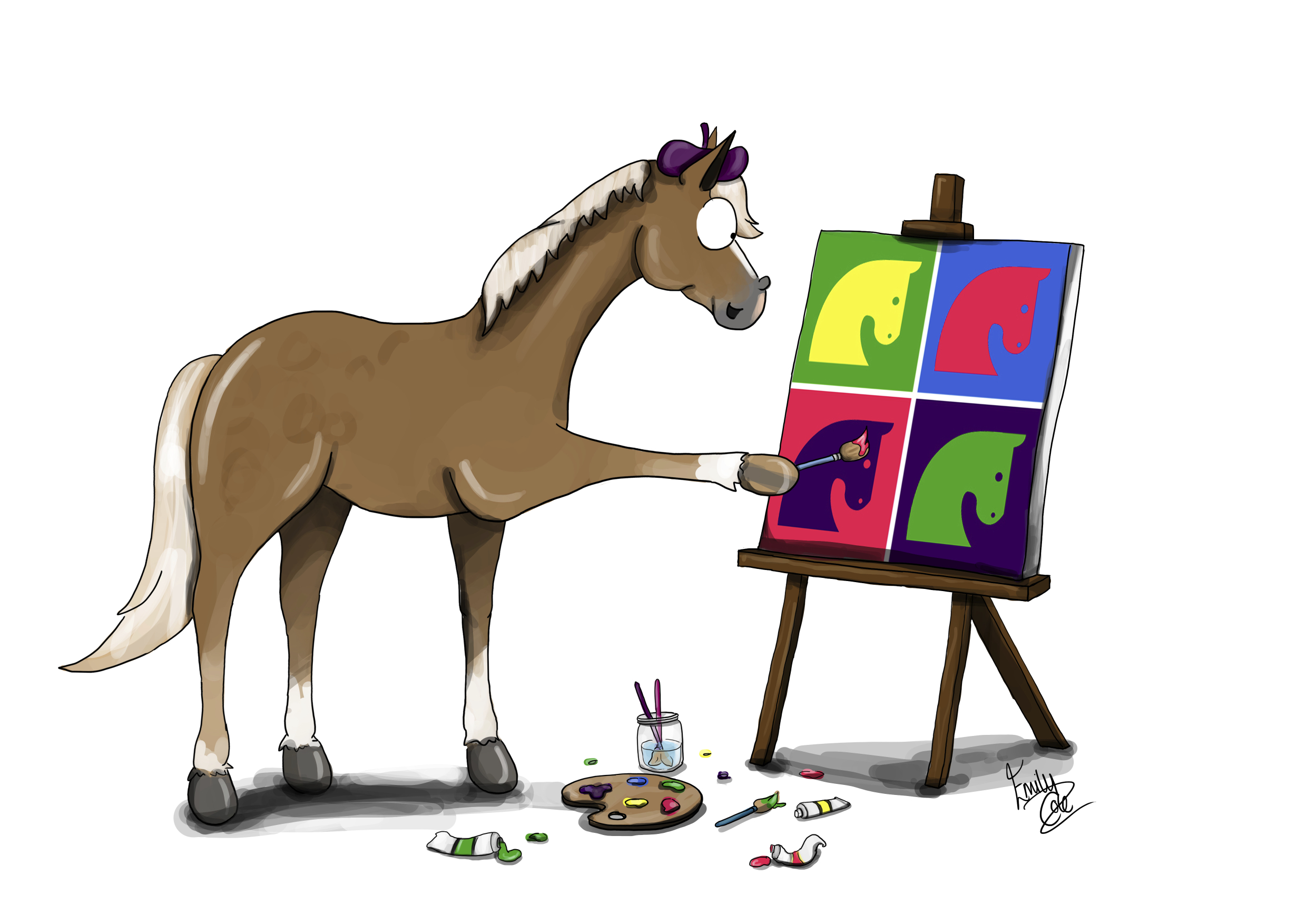 Ever wanted to ask something but were afraid to raise your hand? Chances are you're not the only one with the same question. The Equestrian Creative Network (ECN) is here to help you with their new Anonymous Q&A series. A panel of experts with years of industry experience in art, digital, design, marketing, photography, press and video production will be given your question to answer.
The ECN's Director Liam Killen said: "I've been to panel discussions and a lot of the time there's an assumption that everyone should know the topic - they tend to begin with: 'I'm not going to insult your intelligence.' That's OK, I'm here to feed my brain. I won't be offended, honest!" Liam continued, "We've set up the Anonymous Q&A series to provide an opportunity for people to ask creative professionals the questions they were afraid to ask, free!"
THE PANEL:
Rhea Freeman: Rhea Freeman PR provides affordable and effective PR, marketing and social media support to equestrian and country businesses of all sizes.
Emily Mayman: Emily is a UK based professional equestrian & pet artist, specialising in portrait commissions, originals and book illustrations. Also running equine artist tutorial groups, she is a devoted horse enthusiast of all kinds.
MirrorMe PR: With a background in fashion & TV, MD Ashley Rossiter has positioned MMPR as a forward thinking agency since it's birth in 2011. The first equestrian agency to be acknowledged on the RAR (Recommended Agency Register) Ashley is also a member of CIPR (Chartered Institute Of Public Relations) with over 15 years experience within the equestrian & country PR sector.
Horse Rush TV: Tatiana Frazzica from Horse Rush TV has been producing equine content since 2003 and is a passionate horse lover and advocate for the Australian horse industry.
Creative Equine Marketing: Claire Allmett's agency has a wealth of equestrian specific PR & Marketing experience, everything from creative design through to social media management, the team are happy to offer advice and guidance to help and support any business facing new challenges or wanting to create new opportunities.
Emily Cole: Emily is an artist specialising in comical equestrian illustrations with a few other animals thrown in for good measure.
Monika Rodger: Graphic Designer specialising in Logos & Websites. Author. App developer. Your everyday horse and property owner combining work with play.
Andrea Sexton: Andrea Sexton PR provides a unique approach to PR, marketing and brand development in the Equestrian and Outdoor sports industries.
Loaf Creative: Loaf Creative are an intelligent, results driven creative agency, working in branding and advertising for a number of esteemed clients including The Jockey Club, The Grand National, Westinghouse Solar, AXA Wealth and Liverpool One.
Janet Fouts: Janet is CEO of Tatu Digital Media, a Silicon Valley digital marketing agency creating workable social media strategies for companies large and small. She has written four books on social media and is currently writing her 5th book, Mindful Social Business-Spend less time and be more effective using social media to engage your market.
Aimee Victoria: Aimee is the founding principal at Dreamkeepers PR, an agency that seeks to empower positive change in the equine industry.
Cara Grimshaw: Cara is a Vancouver-based equine photographer covering everything from International FEI events, equine and human portraits and anything in between.
G-Gee PR & Marketing: As a self-certified 'horsaholic', MD Lauren Barber has a wealth of experience in the equine industry and will be sharing some of her pearls of wisdom with the ECN.
Sophie Barrington: As founder at Archer Creative, Australia's premier equestrian marketing agency, Sophie is dedicated to helping her clients strengthen their brand, promote their business and reach more customers by delivering strategies and solutions that span their marketing and PR needs.
Janice Byer: For more than 20 years Janice has been designing eye-catching, customer grabbing websites for the equine industry - harnessing her passion for both horses and helping equine businesses succeed online.
To have your question answered, simply drop the guys at the ECN a line and they'll do the rest: info@equestriancreativenetwork.com
To find out more about the ECN and find the right creative talent for your project, visit: www.equestriancreativenetwork.com or [sign up to the newsletter to receive news, views and inspiration from members. – Please link to: http://campaigns.modlia.com/h/r/E6E490AB1450D09A]
--Ends--