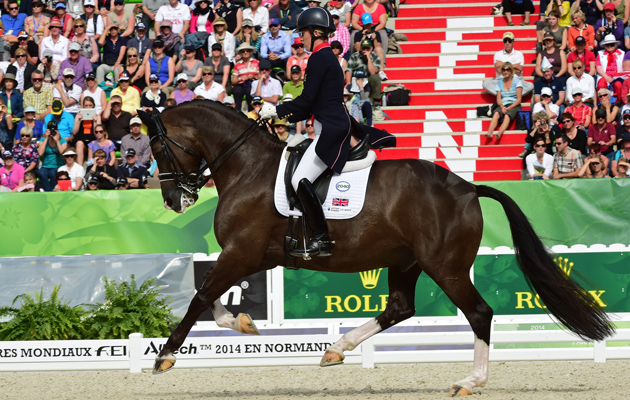 1.The way to Valegro's heart is with food — there is nothing he loves more.
2. Valegro is always up for his training. "He's naturally a very hot, keen horse who loves his work. He doesn't have a weakness2 — I'm so lucky," says Charlotte.
3. Charlotte has never fallen off Valegro.