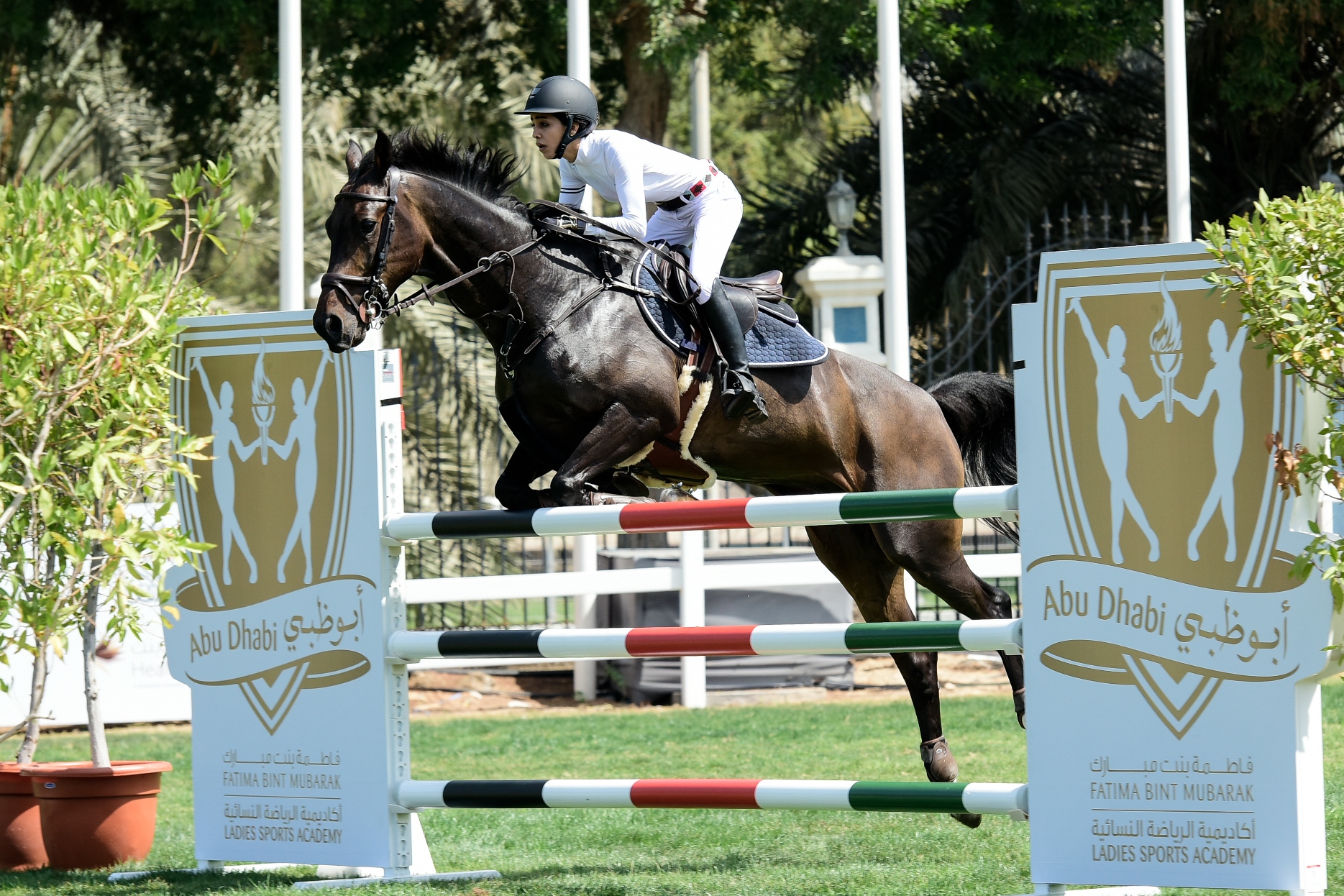 New this year!
Families are invited to enjoy a weekend full of arts, music, food trucks and equestrian sports activities on 24 & 25 February
18 February 2017, Abu Dhabi, UAE: The Fatima Bint Mubarak Ladies Sports Academy (FBMA) International Show Jumping Cup returns at the Abu Dhabi Equestrian Club on February 24 and 25, introducing a brand new Equestrian Village.
The free-to-attend event, invites equestrian lovers and families to enjoy a weekend of art displays, live music, and interactive games while they watch over 120 international and local riders compete at the prestigious Cup.
The Equestrian Village, open from 10am to 8pm daily will provide the whole family with a fun experience not-to-miss, offering popular children's games, such as egg and spoon races, snakes and ladders and sack races. Additionally, activities such as balance beams, in which children can put their balancing skills to the test, or 'pin the tail on the donkey' and 'horse shoe throwing' games that provide fun equestrian-themed accuracy games for children of all ages, will ensure a perfect day out. Young visitors can also get their first taste of equestrian action with pony rides in the village, while there will also be a face painting station for kids to visit throughout the day.
In keeping with the show jumping championship, children that win at said activities will be presented with show jumping rosettes, giving them a special souvenir from their equestrian experience.
Further to the educational and interactive family games, the Equestrian Village will feature a local arts & crafts market, where visitors will be able to source amazing pieces of art, such as printed tablecloths and cushions, bags, trays, coasters and more. And all of this on the background of art displays and live music performances by resident artists Rachael Calladine and Alexey Strelnikov.
On-site food trucks including Barbacoa Limited, Costa Coffee, Seasons, Sir Loin and Shawermaty will also be available for visitors to refuel and relax in a true rustic environment.
Held under the patronage of H.H. Sheikha Fatima Bint Mubarak, Mother of the Nation, Chairwoman of the UAE General Women's Union, Supreme Chairwoman of the Family Development Foundation and President of the Supreme Council for Motherhood and Childhood, the FBMA Show Jumping Cup is organized by FBMA with the support of the Abu Dhabi Sports Council (ADSC), the Emirates Equestrian Federation (EEF), the International Federation for Equestrian Sports (FEI), and the Abu Dhabi Equestrian Club (ADEC) and sponsored by Al-Shira'aa Stables, Longines, Healthpoint Hospital, Yas TV, Marriott Hotel Downtown, Etihad Airways, and the Emirates Arabian Horse Society.
The event, that provides a special platform for female riders and showjumpers across the UAE and abroad to showcase their talent, runs on Friday, 24 and Saturday, 25 February between 8:30am and 8:00pm.
--Ends--