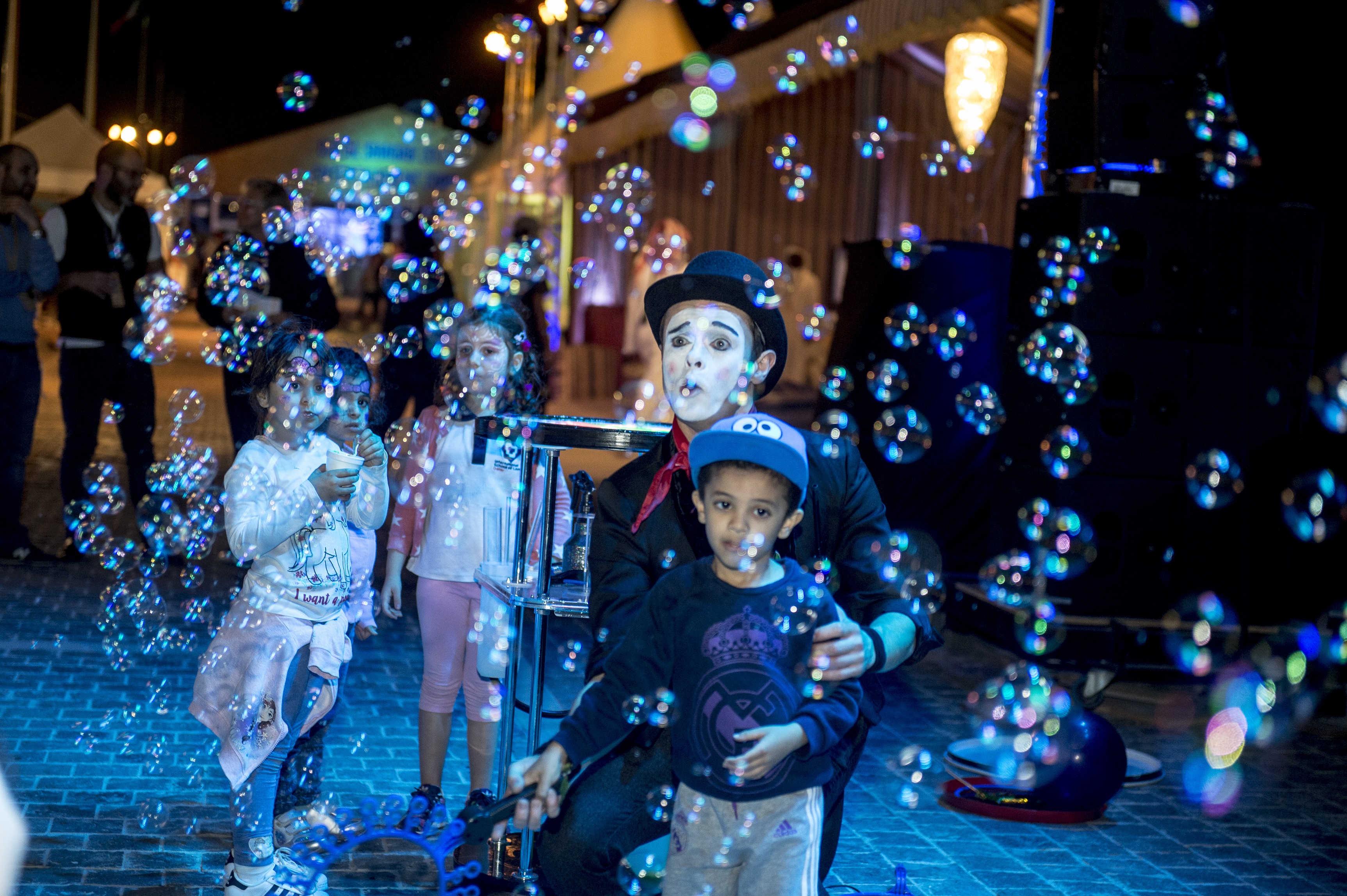 AL SHAQAB nurtures Qatar's private sector
AL SHAQAB, in partnership with Bedaya Center, enabled more than 20 Qatari entrepreneurs to participate in CHI AL SHAQAB 2017 and offer their products and services to the local community. Startups were offered dedicated space in the Festival Area.
Mubarak Youssef Al Khleify, Founder of the startup Burger Burmait expressed his enthusiasm taking part in CHI AL SHAQAB saying "Being here at AL SHAQAB and part of CHI AL SHAQAB represents so much for us, the venue is one of the most popular amongst the local community, an audience which we hope to reach out to, as well as prominent figures of the Qatari community".
"Through this prestigious event, we aim to raise awareness about our startup and we believe that people who attend this world renowned competition have great taste and, therefore, are our targeted clientele" he added.
When asked about his opinion on the startups' participation, Mahmoud Al Mahmoud, Entrepreneurship Advisor at Bedaya Center said; "it is a very good platform for Qatari entrepreneurs to be a part of such a big event as it gives them the opportunity to test their products and services and to get feedback from target audiences".
"Through initiatives such as our partnership with AL SHAQAB, we believe we are helping to develop Qatar's private sector and the economy. Qatar, through various institutions, is helping young entrepreneurs start and grow their own businesses by giving them the support and opportunity to showcase their products and services. This also motivates other entrepreneurs to come and participate, knowing that institutions in Qatar are willing to support them in growing their businesses."
Qatari companies currently stationed at CHI AL SHAQAB include: Tasmeem Café, FY, Embrace Doha, Gharissa Ice Cream, Qatart Art Community, Engineering for Kids, Shnaita, Karak Mqanes among others.
As a member of Qatar Foundation for Education, Science, and Community Development (QF), AL SHAQAB supports young Qatari entrepreneurs with the aim of strengthening the relationship with the private sector. It is unique because it creates an unprecedented dynamic between many stakeholders including the business, tourism and equestrian industries, as well as an array of cultural entities.
--Ends--
Photo Gallery
Prev
1 of 4
Next