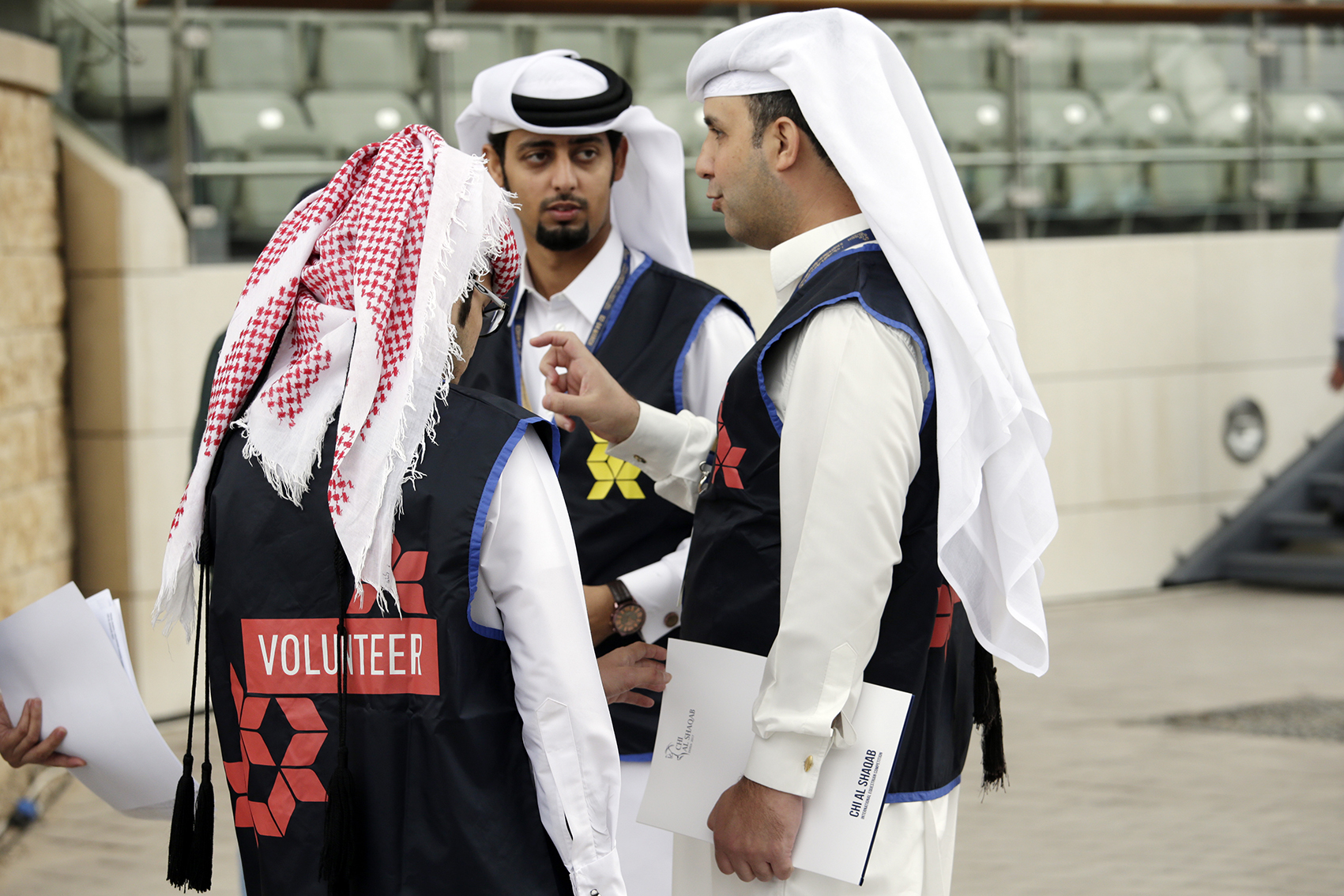 Now in its fifth year, the prestigious CHI AL SHAQAB competition is firmly established as one of the world's leading equestrian events, featuring an array of world-class competitors. The event's importance to the local community also grows every year, with attendance levels consistently increasing. CHI AL SHAQAB 2017 has hosted a huge number of community-centered events, with activities for the whole family.
There is an abundance of activity behind the scenes at world-class competitions such as CHI AL SHAQAB, and an essential part of its success is the 200-strong team of volunteers. The team of volunteers have a vast range of responsibilities, from assisting the security team to registering the hundreds of horses for their events.
Namareq Ahmed, a medical radiology technician, said: "I signed up to volunteer for CHI AL SHAQAB because I wanted to learn about equestrian sports and horses. It has been an amazing few days. I learned a great deal about this sport and met many great new people."
Ahmed added, "Managing the photography booth has been really interesting, since the images on display represent the heritage of Doha. I am proud to be part of an initiative that represents the history of the country that I call home. I encourage youth to sign up for this event next year, and for other similar events happening across Doha."
Several members of the team fly in from around the world specifically to be a part of the renowned CHI AL SHAQAB experience, while other, Doha-based enthusiasts gladly return year after year to help out with the event.
Husam A. Samman has been volunteering at the competition for several years. He spoke of how the volunteer program attracts people from diverse backgrounds who become unified by a common cause: helping to maintain CHI AL SHAQAB's world-class reputation. "We come from all walks of life— we have engineers, managers, doctors. But here we are all simply volunteers," he explains.
However, Samman feels that the volunteers' collective efforts serve a greater good. "The best thing about CHI AL SHAQAB is that it brings together all riders on an international scale with very good riders competing every year," he says. "This will promote the sport in Qatar and increase the level of competitiveness."
This year, the competitors hail from more than 30 countries, demonstrating that CHI AL SHAQAB's is truly an international competition in every sense of the word.
--Ends--