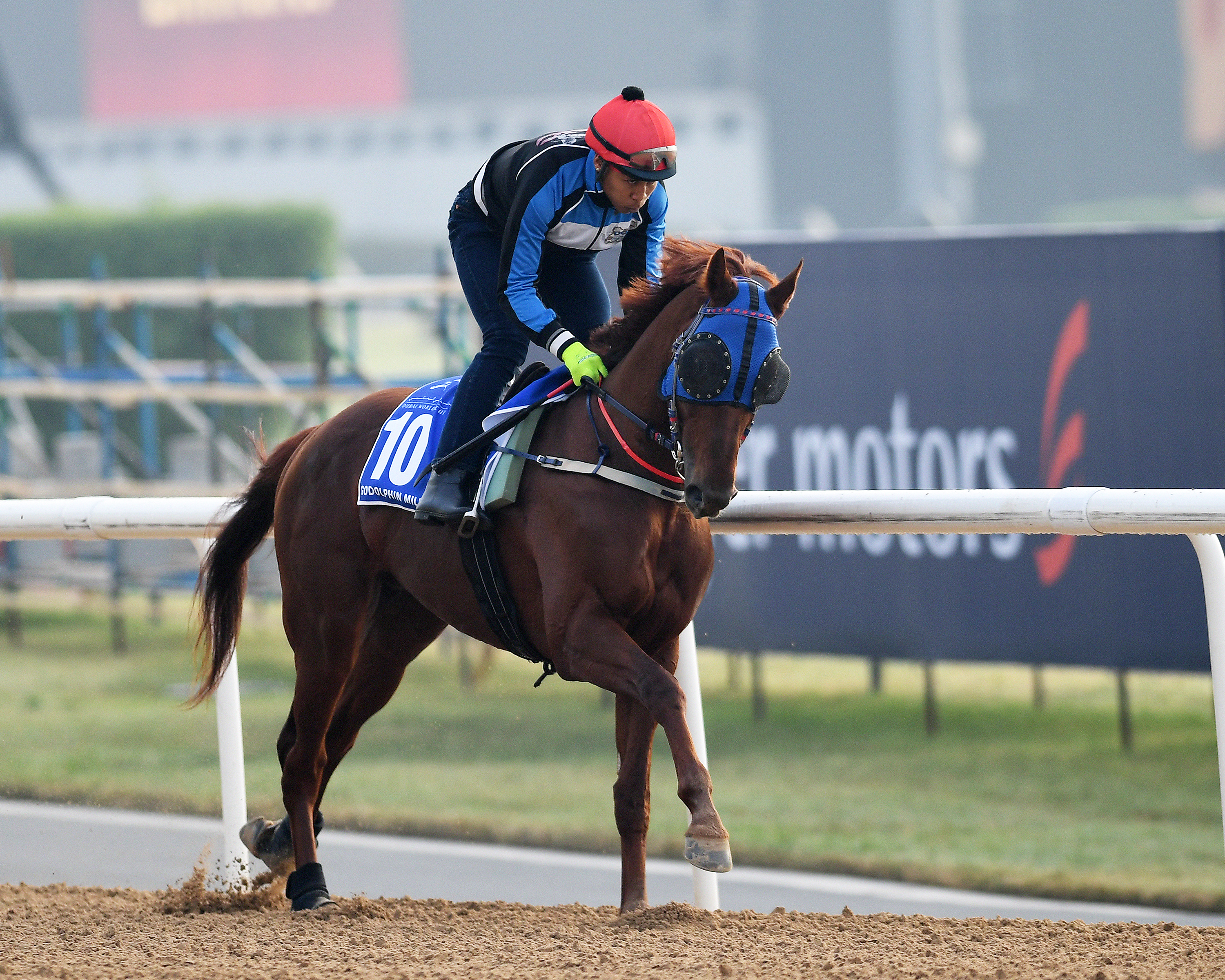 Via Carolyn Conley - DWC
South Korean horse racing has much at stake on Saturday night at Meydan. Triple Nine (KOR), the nation's horse of the year in 2016, is set to run in the Godolphin Mile sponsored by Meydan Sobha. His mere presence in the Group 2 race on Dubai World Cup night marks a major milestone for the Korean Racing Authority
South Korea is one of the fastest growing racing regions in the world. Commencing nearly a century ago, it has experienced a boom in the last few years as the KRA focuses on its mission of developing the industry. Particular emphasis has been placed on the domestic breeding program, which began in the mid-1980s.
In 2013, South Korea began participating in international races in Japan, adding others in Singapore and the UAE in subsequent years. In 2016, the capital Seoul hosted the first ever Korean Cup where eight countries were represented, and local horse Triple Nine finished third.
According to Ryu Seungho, senior manager international of races and relations at the KRA, "Triple Nine's participation now on Dubai World Cup night is an opportunity for the Korean breeding industry to measure its progress."
According to Ryu: "The calibre of horses in South Korea wasn't good enough for the world stage initially. Now, we continue to test our horses to determine which way to go from here. And racing here in Dubai helps us develop our policies for hosting races in Korea for the world stage."
Ryu is hoping that the Korean-bred can duplicate his first race at the Dubai World Cup Carnival where he finished second, beaten only half a length in the Meydan Sobha.
"Triple Nine has very explosive power when he changes leads," he said. "But he did not change leads in the Al Maktoum Challenge Round 3 or the Range Rover Sport. The work rider has been practicing changing leads at the straight."
If Triple Nine changes leads on Saturday night, the South Korean breeding industry will have just the measuring stick it needs.
---Ends