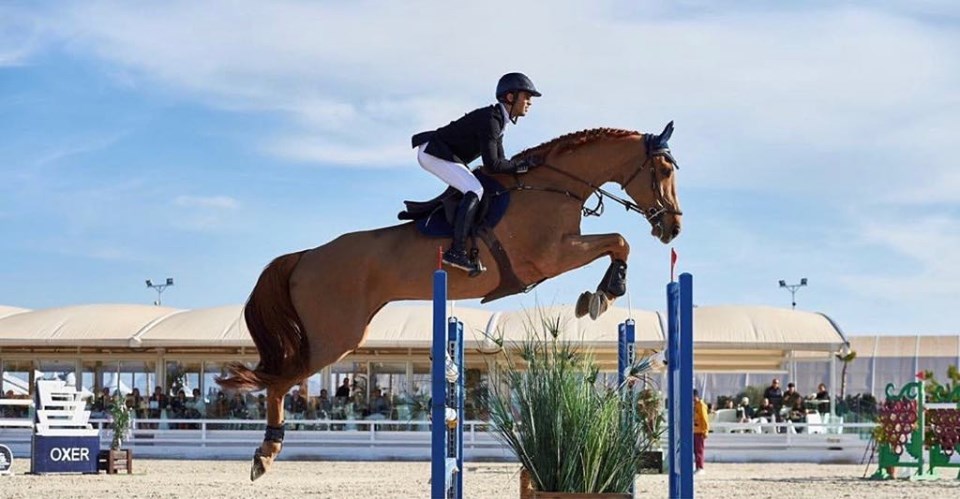 MOHAMED TAHER ZEYADA WINS SECOND PLACE IN GRAND PRIX CSI 3* KNOKKE-BELGIUM
It started with Mohamed Taher Zeyada (known by Mouda) and his brave horse Dino who qualified for the Grand Prix CSI 3* knokke, belgium Saturday
as he jumped clear today in the 150 class he said "My new ride "Qarat de la Loge" will jump the 150cm speed challenge tomorrow and My young horse also qualified to the CSI 1* Grand Prix on Saturday "
The Grand Prix witnessed the participation of 3 of the fastest riders in the world, Harrie Smolders, Daniel Deusser, Lorenzo De Luca and many other great riders>
During the 3* Grand Prix , called knokke, the top 15 riders in the world were competing with 50 starters and only 7 clears with Mouda making the first clear, in the jump off he was also the first to go and still ended 2nd having the fastest time but the last fence down.
The only rider with double clear rounds was "Harrie Smolders" former World Number One.
Congratulations Mohamed Taher Zeyada!!