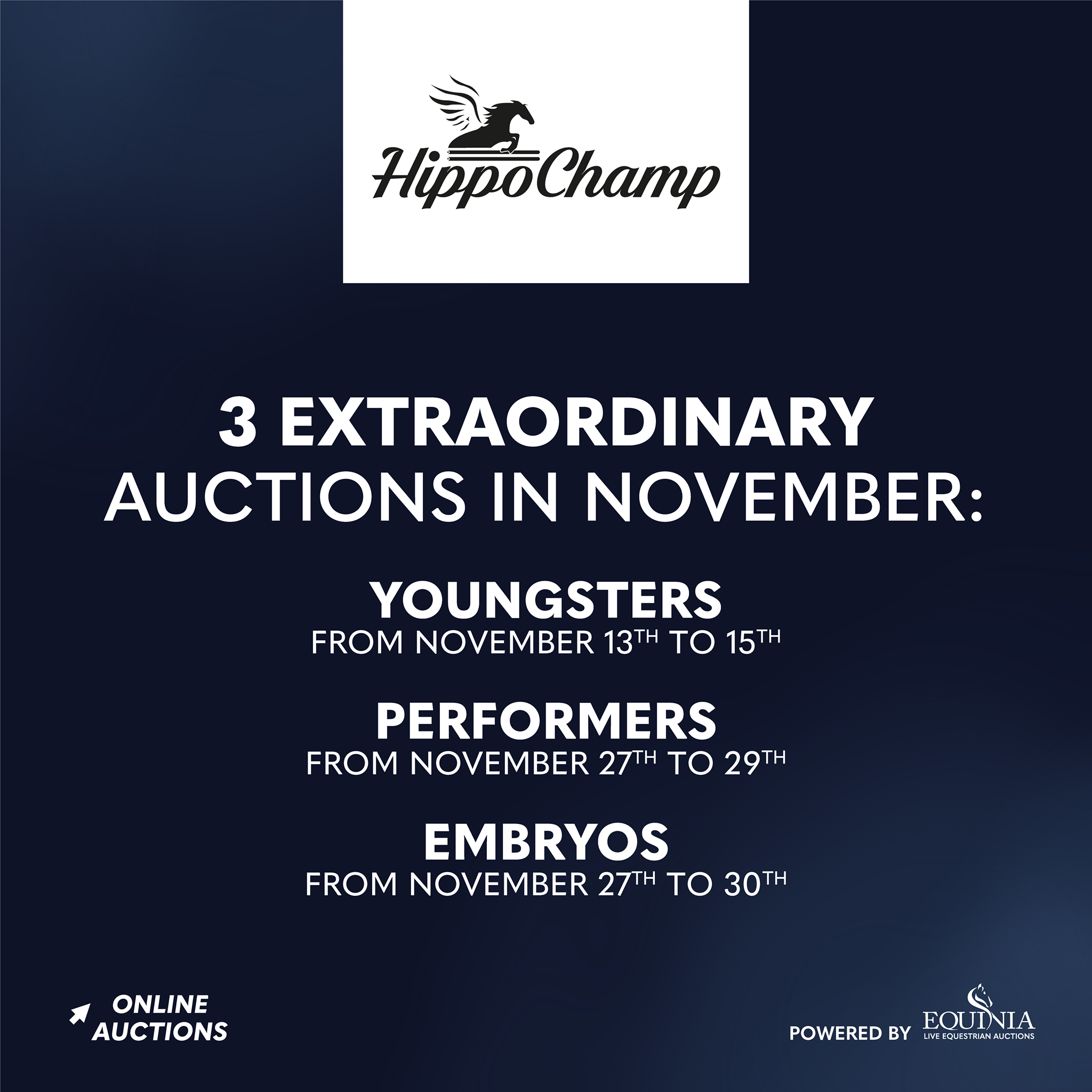 EQUINIA GOES FORWARD WITH ITS EXTROADINARY NOVEMBER AUCTIONS
Equinia is an Equestrian Auction Agency that was launched in Spring 2021 thanks to 6 experts in horse trading. For the first year of existence, 18 auctions are planned in France and Europe, with catalogues made of embryos, foals, young horses and performers, from amateur to professional level. Among them, some only take place online, and others are live.
International trading takes an important place in Equinia's sales as 75% of the horses sold are exported, including outside of Europe.
This summer the Breeders Corner was created by Equinia: a new concept that offers horses for sale all year round directly between seller and buyer. Sellers put photos, videos and a health statement form of their horses and potential buyers can place an offer for the one they're interested to buy among them all.The buyer then will either accept or submit a counter-offer to find the price that works for both of them.
Equinia's goal with the Breeders Corner is to make both buyer and seller happy with their transaction.
Future looks good for the year to come with a schedule made of very nice auctions and opportunities for everyone to buy their dream horse!