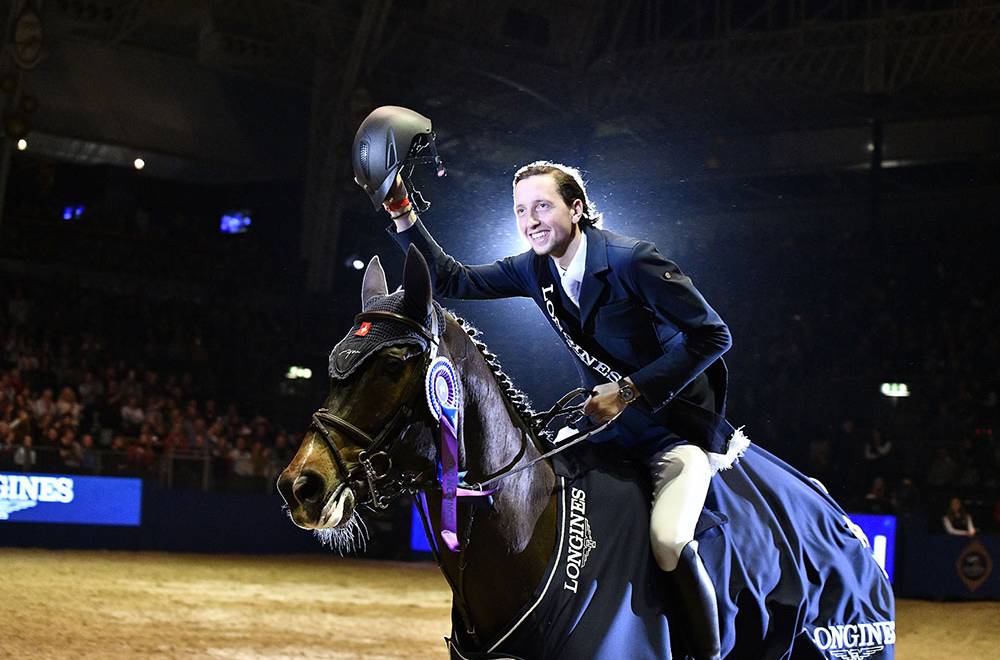 Fantastic Fuchs Takes the Title
Martin Fuchs of Switzerland won the Longines FEI Jumping World Cup™ championship on Sunday at Leipzig, beating out a field of 35 athletes, including the defending champion and his compatriot Steve Guerdat, over three grueling days of Jumping.
Ending the event on only 5 total penalty points, Fuchs rode Chaplin on days 1 and 3 of competition, subbing in The Sinner for Day 2, a strategy that clearly paid off in the end.
Second place was awarded to Harrie Smolders of the Netherlands, who was tied for the lead heading into the final round of Jumping but who picked up one fence on his final turn around the arena for a total of 8 points.
Jens Fredricson of Sweden went home with the bronze medal, finishing his campaign with Markan Cosmopolit on 8 points. Whilst Fredricson and Smolders were tied on 8 penalties, Smolders had accrued fewer points prior to the final round, giving him the edge.