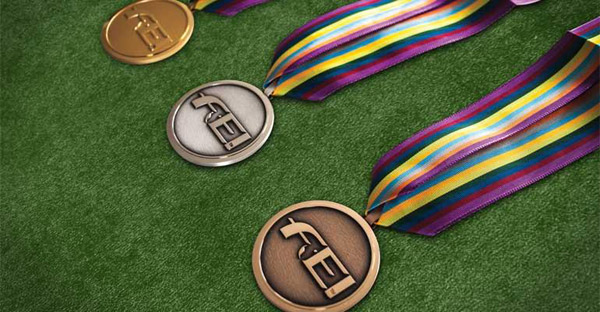 Via: Horsetalk
Three cities are in the hunt to host the Longines FEI World Cup Jumping Final and FEI World Cup Dressage Final in 2018, with Paris, Las Vegas and Gothenburg bidding for the global indoor season finale.
The deadline for bids expired at midnight on October 1.
Two of the venues – Las Vegas in the USA and Gothenburg in Sweden – are regular hosts of the FEI World Cup Finals, but this is the first time that a bid has come in for the finals to be staged in Paris.
GL Events, organisers of last year's widely acclaimed FEI World Cup Finals in Lyon, as well as major annual events in Lyon and Paris, are bidding to host the 2018 Finals in the newly refurbished Palais Omnisport de Paris Bercy (POPB).
Las Vegas Events (LVE), which hosted this year's FEI World Cup Finals at the Thomas & Mack Center, have come back to the table with the same venue for 2018 after attempts to find an alternative location were unsuccessful, although LVE are looking at other options for future bids. LVE has now hosted six popular FEI World Cup Finals, two in Jumping and four combined Finals with both jumping and dressage, at the Thomas & Mack Center, which is currently undergoing extensive refurbishment.
The Scandinavium Arena in Gothenburg, which hosted the first FEI World Cup Jumping Final back in 1979 and a further 21 Finals since then, is now bidding for its 23rd Final and is considered by many to be the home of the FEI World Cup Finals. The joint jumping and dressage final is already booked to return to Gothenburg in 2017, and it is also the host city for the FEI European Championships 2017 in jumping, dressage, para-equestrian dressage and driving.
Secretary General Sabrina Zeender said the FEI was delighted to have three cities in the running for the 2018 finals.
"The FEI has a long-standing partnership with both Gothenburg and Las Vegas, but it is also very exciting to see Paris entering a bid. We look forward to announcing the successful host city next month," Zeender said.
The bid process for the 2018 Finals was reopened in August to allow LVE to come back with a revised proposal. Bidders will present to the FEI Evaluation Commission later this month, and an announcement on the successful host city for the dual Finals will be made after the FEI Bureau meeting during the FEI General Assembly in Puerto Rico on November 10.
--End--