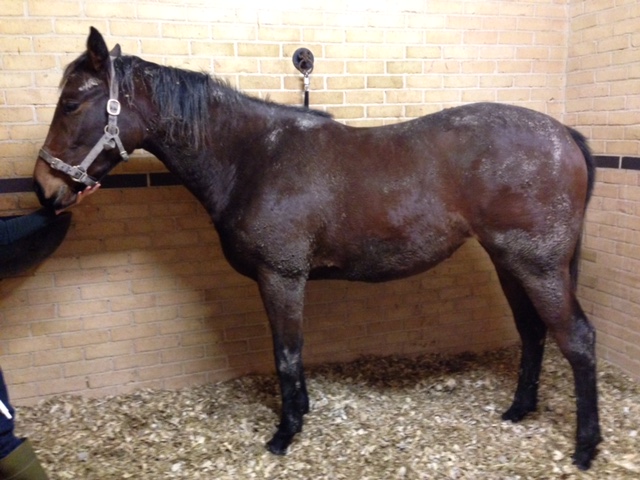 The great thing about working with young horses is the change that takes place in front of your very own eyes; it is so rewarding.

When you are caught up in the day to day reality of running a racing operation you don't always have a camera to hand or think of taking pictures all the time. Below I have some iPhone snapshots that actually do capture the phenomenon that I'm talking about.

The first picture was taken on Nov 12th 2015, the very day we picked this yearling filly up from her owner/breeder. Straight from the field as you can see :)

In the following picture, you now see her, "Cambridge Favorite", in a picture taken on January 11th 2016. It is horses like this that make the winter weather bearable . Such a little pro and tons to look forward to!

And then, nice picture

Hope that is not too confusing?